The Ultimate Firewood Delivery Experience
One of the challenges when it comes to finding the best firewood and cooking wood is that it can be time consuming, tiresome, and messy. 
You first need to find high quality firewood and cooking wood which is not what they sell at the local grocery store or in a pile on the side of the road. You then need to load up your car to take it home leaving a big mess in your trunk and backseat. And then when you finally get it home, you have to load it into the house and stack it up wherever you want to store it.
It's a lot of effort. 
At Cutting Edge Firewood, we have gone through great efforts to remove all of that so you can sit back and enjoy your fire.
With multiple firewood delivery services available, we will hand deliver or ship your order right to your doorstep. Eliminating the mess and all of the work. As far as quality goes, Cutting Edge Firewood is the best firewood and cooking wood available. You won't have to worry about keeping the wood in your home because it is pest and mold free. You won't have to worry about fighting to light your fire or keep it burning because our wood is Cutting Edge Kiln Dried to remove all excess moisture. 
In fact, we remove all of the obstacles in the way of you being able to enjoy your fire. 
In order to have your firewood delivered right to your doorstep, there are four different methods of delivery: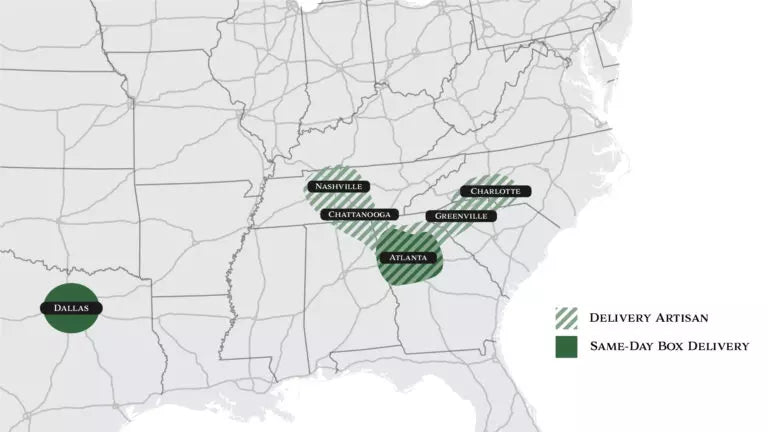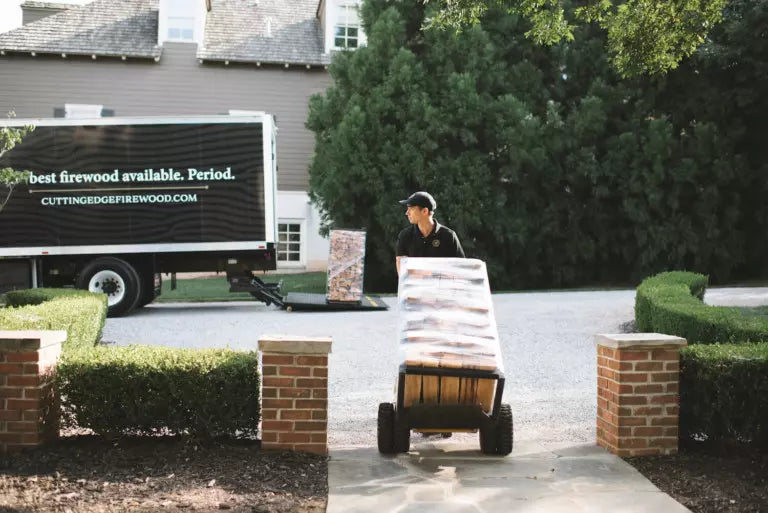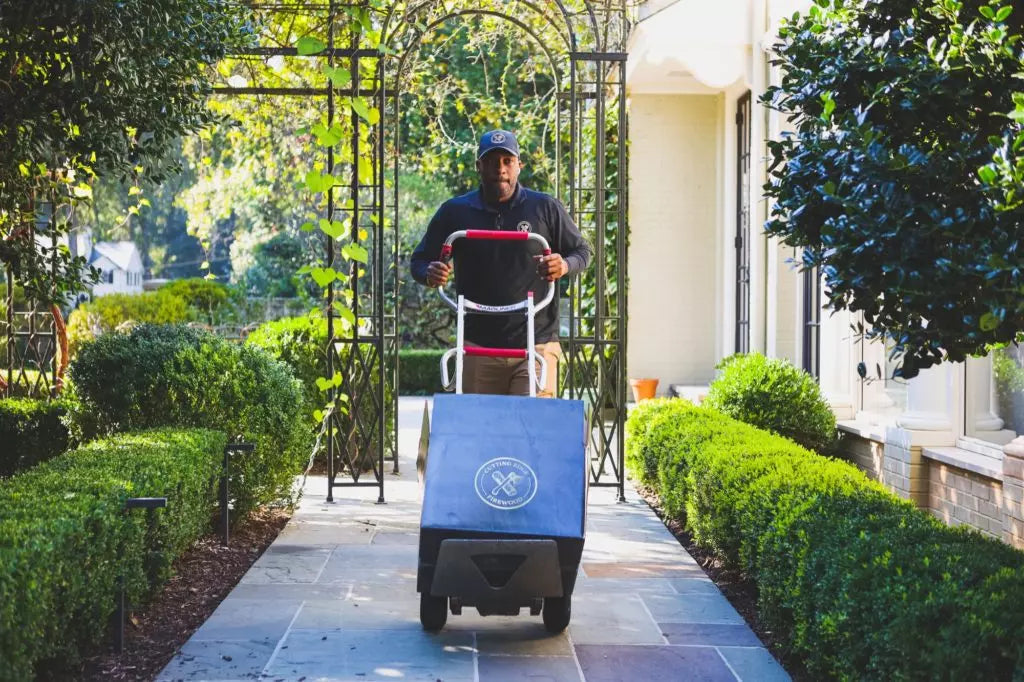 Complimentary Firewood Delivery Service
This is our white glove delivery service where we will send one of our expert delivery artisans to setup and stack your firewood and cooking wood wherever you would like. Our Delivery Artisan service is currently only available in the greater Atlanta, Nashville, Charlotte, Chattanooga, and Greenville areas.
Learn more about our premium Firewood Delivery Service.
Complimentary Shipping Service
With the help of FedEx and UPS, we are able to deliver our premium boxes of firewood and cooking wood anywhere within the continental United States. There is no cost for shipping and your firewood and cooking wood will be delivered to your doorstep within 1-4 days of your order.
Freight for Bulk Orders
If you are outside of our Delivery Artisan service area and would like to buy firewood and cooking wood in bulk such as our Racks and Ultimate Packages, delivery will be through a freight service. For Racks, there is a freight charge, however The Ultimate Package comes with complimentary shipping.
Complimentary Same Day Box Delivery
We offer complimentary same-day box delivery services in parts of Atlanta, Nashville, and Dallas When you buy one or more boxes of our firewood, smoking wood, and pizza wood products in any of these areas by 2PM, your order will arrive to your doorstep the same day.