Experience the convenience of having firewood delivered straight to your door with our ultra-premium firewood boxes that are packed with everything you need for a perfect night by the fire.
Complimentary Shipping Anywhere in the Continental United States!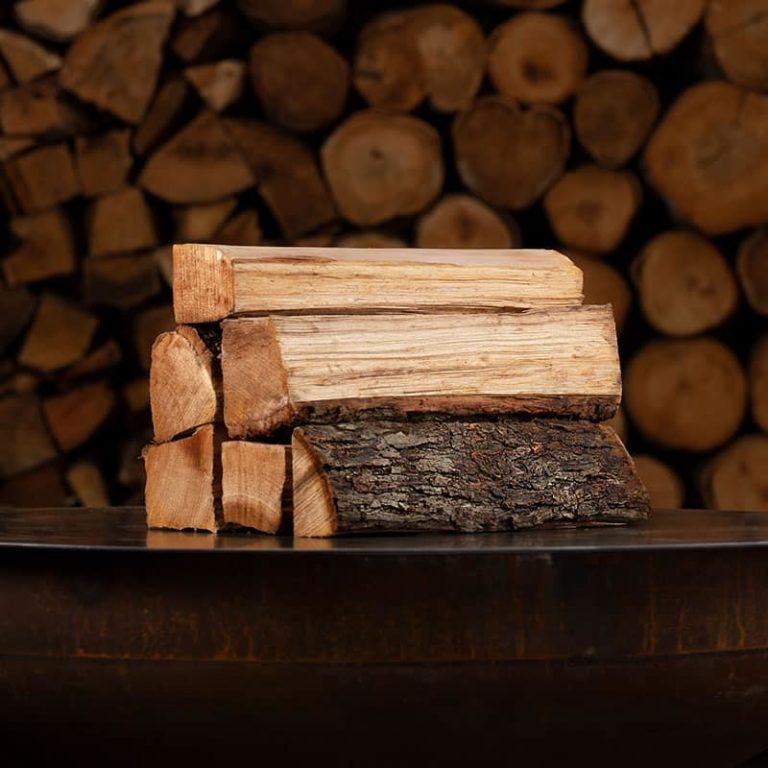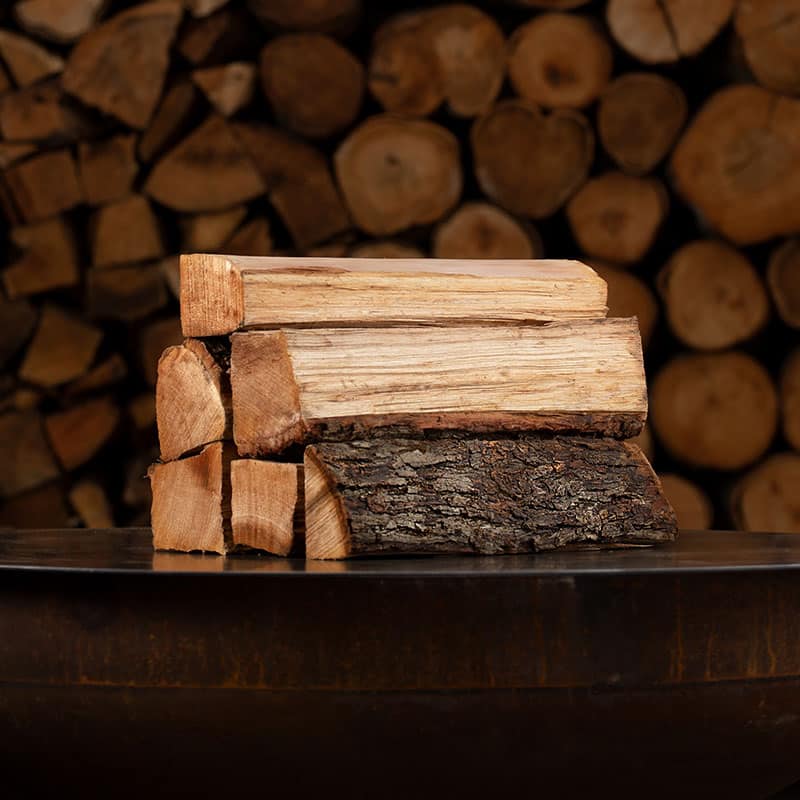 Our ultra-premium kiln-dried hickory starts easier and burns hotter than any other firewood. Hickory emits a rich aroma, as well as that classic crackling sound.
Oak firewood emits a subtle aroma for a more understated mood. Because it burns less intensely than hickory, it's a great wood for newcomers and pros alike.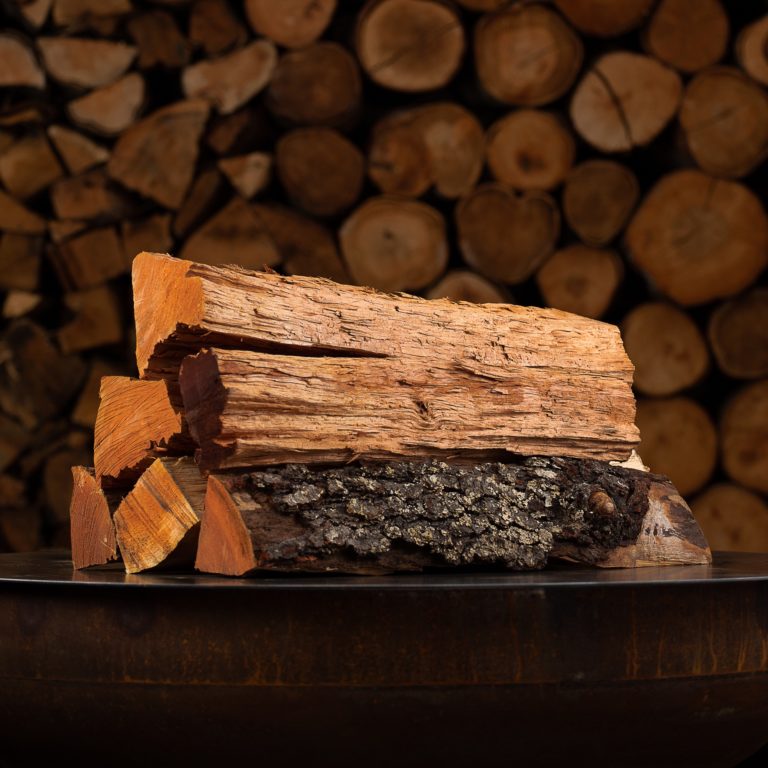 Cherry gives off a mild, sweet smell. With its warm color, it makes for a gorgeous centerpiece, while its lower-intensity burn turns any room into a cozy, upscale retreat.
Enhance your fireside experience with our premium firewood boxes. Convenient and versatile, our boxes come with everything you need for a great fireside experience and make great gifts. Here are a few reasons our firewood boxes might be right for you:
You love the convenience of having everything you need in one box.
You can easily take a box with you on a camping trip, to the beach, or to the lake.
You want to try a variety of products before choosing an entire rack.
You have less storage space and don't want an entire rack. Boxes are great for townhomes or condos with fireplaces!
You have multiple fire areas and want the convenience of a box to carry firewood to tonight's fire area.
If you're in the Atlanta, Nashville or Dallas area, boxes come with complimentary same day delivery!
Testimonials
We are passionate about great fires, but we aren't the only ones! Here is what other people have to say about our Cutting Edge Kiln Dried Firewood:
Antonio J.
Love the boxes the chunks of wood comes in! Nice thick chunks that works for my vertical charcoal smoker.
Craig B.
From ordering online to delivery. Cutting Edge has impeccable customer service and absolutely beautiful wood.
Eugene P.
We're in love with the cherry wood smell— but the thing that will bring us back to Cutting Edge was the *truly truly truly* exceptional customer service.
Terri K.
This is beyond a doubt the best firewood I've ever purchased. Creates a beautiful, blazing hot, actual heat producing fire.
Howard G.
Delivery was awesome and firewood perfect. Timely and awesome service.
Chuck D.
I LOVE how this wood ignites and burns.