Upgrade your fireside experience with our patent-protected airbrushed metal firewood racks, expertly crafted to hold and display your firewood in style. Standing 4 feet tall and 2 feet wide, our racks are as much a work of art as they are a convenient storage solution. Plus, because all of our wood is bug and mold-free, our racks and the wood in them are safe to store inside or outside of your home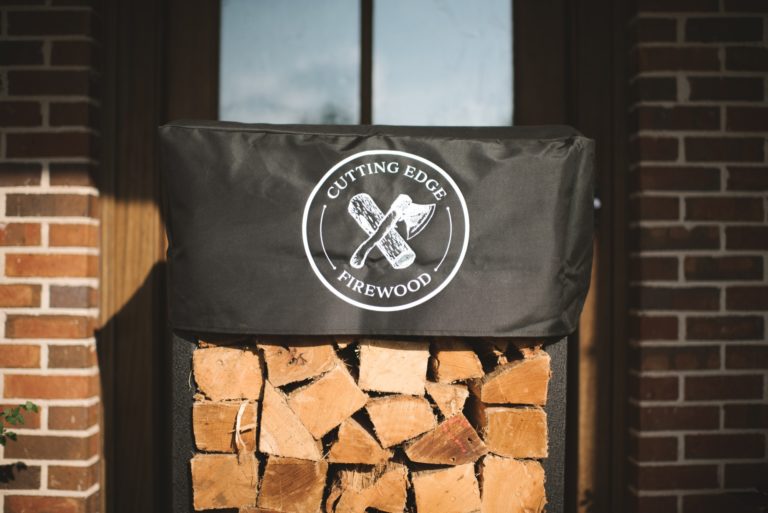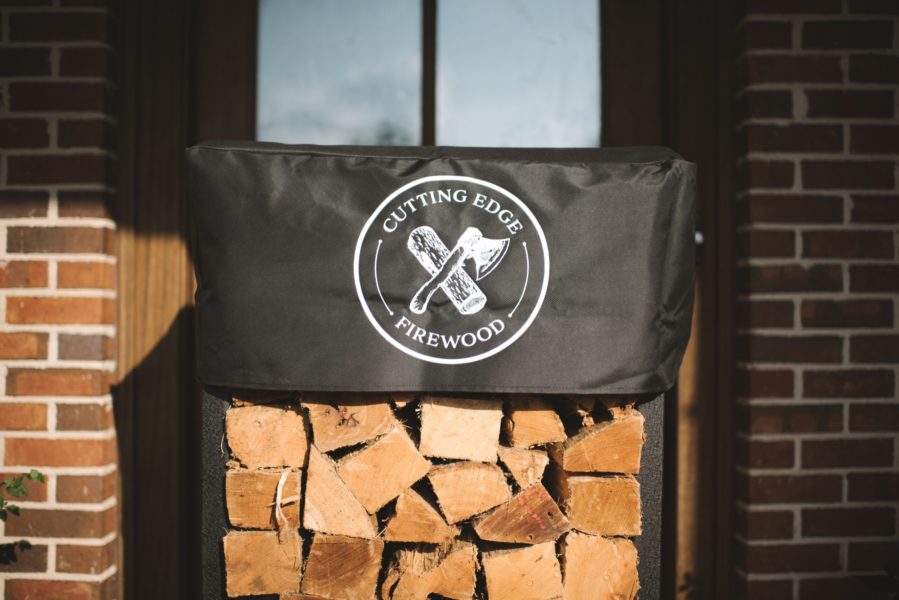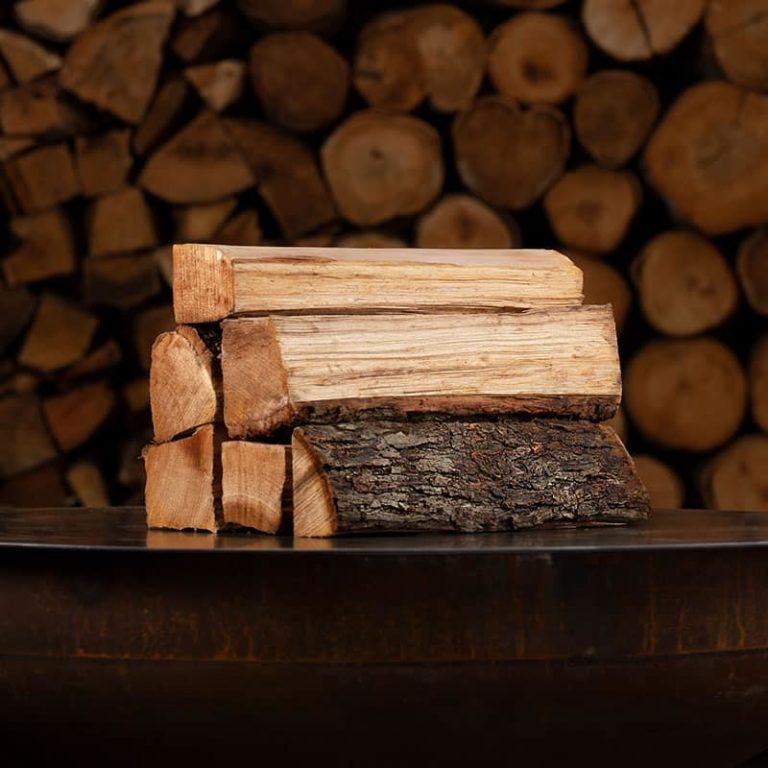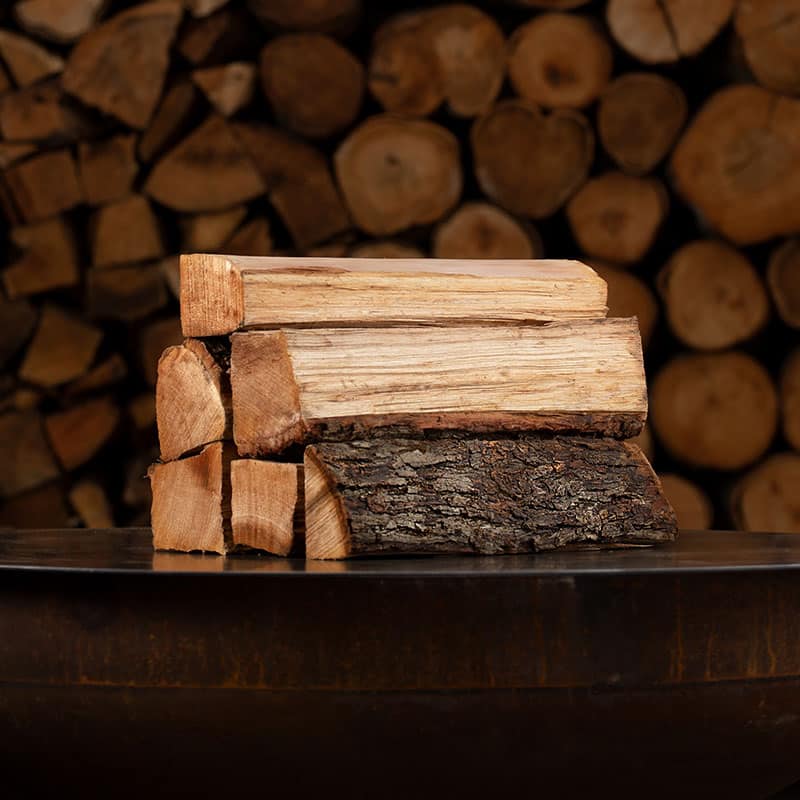 Our ultra-premium kiln-dried hickory starts easier and burns hotter than any other firewood. Hickory emits a rich aroma, as well as that classic crackling sound.
Oak firewood emits a subtle aroma for a more understated mood. Because it burns less intensely than hickory, it's a great wood for newcomers and pros alike.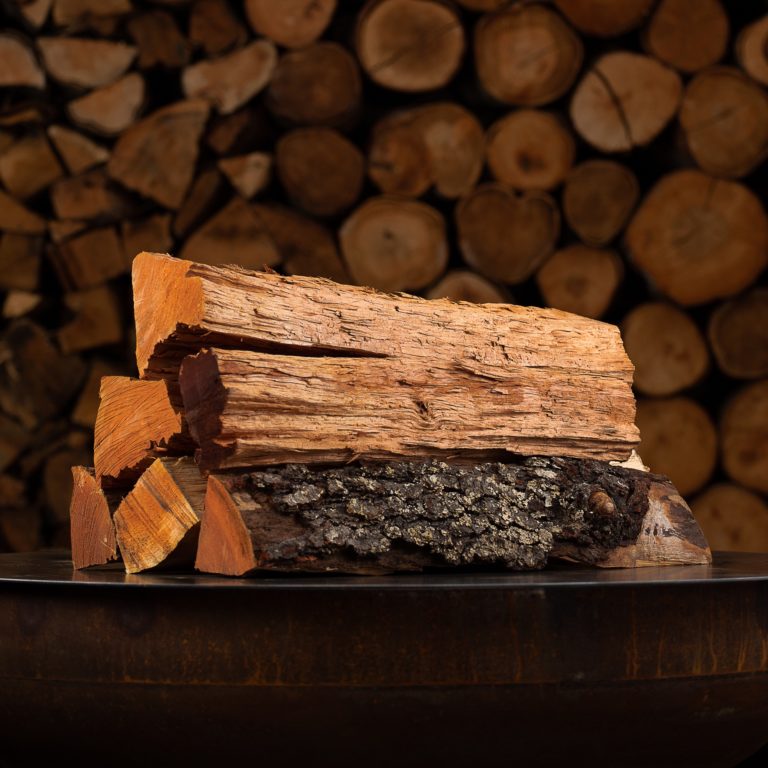 Cherry gives off a mild, sweet smell. With its warm color, it makes for a gorgeous centerpiece, while its lower-intensity burn turns any room into a cozy, upscale retreat.
How Delivery Works
We schedule deliveries as soon as we receive the order and typically deliver within a week's time. If you need firewood today, we also offer same day delivery service on
boxes of firewood
.
Choose Your Wood
First, choose the type of wood you would like. Our most popular selections are hickory, oak, and cherry. Each Cutting Edge Firewood Rack is 2 feet wide and 4 feet tall, providing fuel for 15-25 fires.
Pick Your Storage Rack
Next, you have the option of keeping your rack or using the Cutting Edge Firewood Rack. Our patent-pending racks are strong, stylish, and come with a rack cover to protect your firewood from the elements.
Choose Your Storage Area
Our unrivaled process ensures that Cutting Edge Firewood contains no bugs, mold, or fungus. This allows it to be stored anywhere in the home. Our complimentary service delivers upstairs, downstairs, inside, outside, or any other area you like.
Enjoy Your Firewood
Each time you order a refill, our delivery artisan brings a new rack to replace the old one to ensure an easy, fast replacement process.
Cutting Edge Firewood proudly offers firewood rack services nationwide.
If you live within our "local delivery network" (Atlanta, Nashville, Charlotte, Chattanooga, Greenville and greater metro areas) you will receive a metal rack personally delivered by our Artisans.
If you live outside of our "local delivery network" across the United States, our rack products will be shipped via a freight company in a wooden rack to the end of your driveway.