The Best Cherry Firewood You Can Buy
Cherry Firewood is one of our most in-demand products. This unique species of firewood ignites the senses, creating a fresh fragrance and a delight to the eyes. Characterized by its unforgettably subtle sweet aroma, its presence will fill your space long after the fire has burned out.

You can buy cherry firewood in three different amounts depending on how many fires you are interested in burning or how long you want them to burn:
Cherry Firewood
Delivered Right to Your Door
We ship cherry firewood anywhere in the continental United States in boxes, racks, and bulk packages! If you are located in Atlanta, Nashville, Charlotte, Chattanooga, Greenville, or the surrounding metro areas, find out about our complimentary firewood delivery service: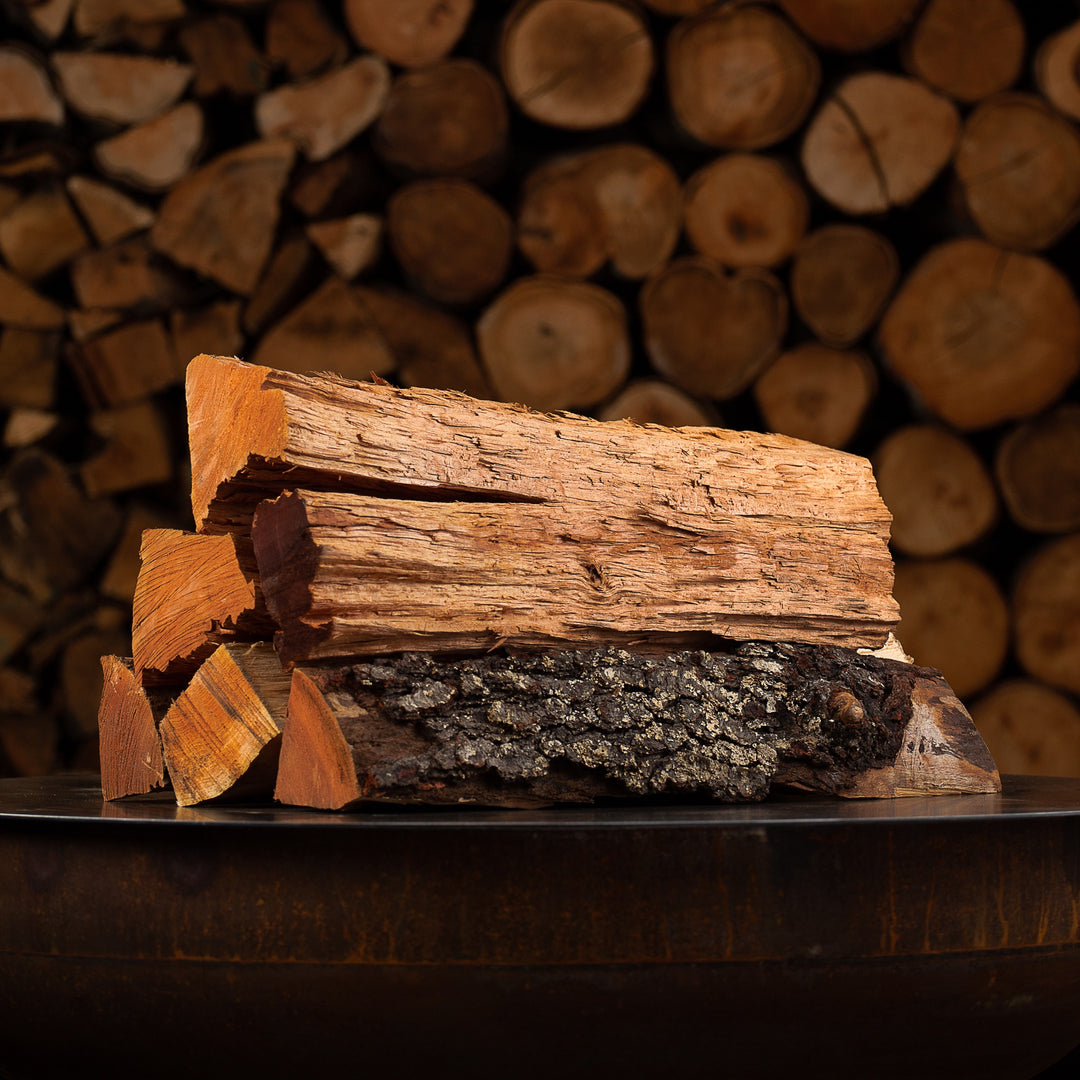 Why Cherry Firewood?
Having a fire is the perfect way to relax on those chilly evenings throughout the year. To assure the experience is one you won't soon forget, you need to make sure to choose the right type of firewood. 
A wood-burning experience using cherry firewood is best described as unique and aromatic with a hint of bliss. This is due to the fact that cherry has a subtle sweet aroma that fills the space you are in. 
While it is most known for its smell, cherry also produces a bright flame with a lower level of heat, making it the perfect firewood for the warmer months of the year from spring to early fall.
In addition to its burning properties, cherry firewood also has a robust color to it, making it a beautiful display in any room.
Something to Consider Before You Buy Cherry Firewood
Finding high-quality cherry firewood can be a bit challenging. Most seasoned cherry firewood has considerable rot, mold, fungus, and pests due to the process of leaving the wood outside for a minimum of twelve months.
At Cutting Edge Firewood, we only sell Cutting Edge Kiln Dried Cherry Firewood that is free of insects, mold, and excess moisture, making sure your fire lights easily and burns cleaner. 
If you want a fire that burns hotter and longer, cherry might not be the best choice for you. Because it is not as dense, cherry firewood does not burn as dense as other species such as hickory firewood and oak firewood. Also, it does not mix well with our Extended Burn Hickory, Extended Burn Oak, or our Uncut Rounds, as it doesn't burn hot enough to ignite larger pieces of wood.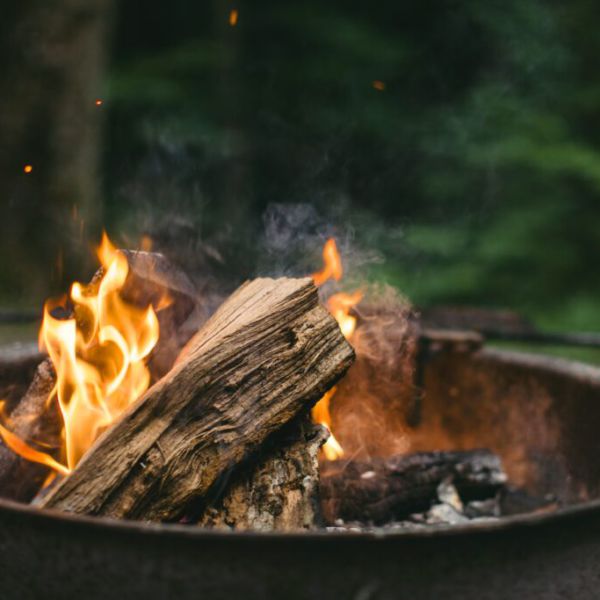 Burning Properties of Cherry Firewood
Ignition: Getting a fire started with cherry logs is quick and easy.
Burn time: Cherry firewood only burns for a short to moderate amount of time.
Heat: This firewood gives off a warm, but not hot, flame.
Aroma: Cherry is well known for the wonderful, characteristic scent it produces.
Brightness: Cherry gives off a bright flame, which, along with its scents, creates a memorable atmosphere.
Emissions: This wood has a low amount of emissions.
Insects: Because our logs are Cutting Edge Kiln Dried, our cherry firewood has no insects.
Mold: Our unique kiln drying process also prevents any mold growth on our cherry logs.
Where Does Cherry Firewood Come From?
Cherry trees, or Prunus avium, belong to the Rose family and are native to areas of Europe, North Africa, and Asia Minor. 
They are grown around the world in regions with cold and warm weather and are the most widely planted ornamental tree in the United States. They are best known for their beautiful spring blossoms.
You can identify cherry trees from their bark. New branches and young trees have smooth brown or gray bark that looks like satin, and their surface is noticeably marked with horizontal openings known as lenticels.
Why Buy Your Cherry From Cutting Edge Firewood?
We're not only enthusiastic about burning firewood at Cutting Edge Firewood, we want to deliver memorable fire experiences.
We achieve this by providing the highest-quality firewood and services, so you can rely on us to deliver the cleanest-burning firewood every time.
We understand that acquiring good cherry firewood can be tedious, bringing it home can be exhausting, and getting a good fire started can be frustrating. 
Cutting Edge Firewood is here to guide you through the entire process and ensure your experience is stress-free and memorable.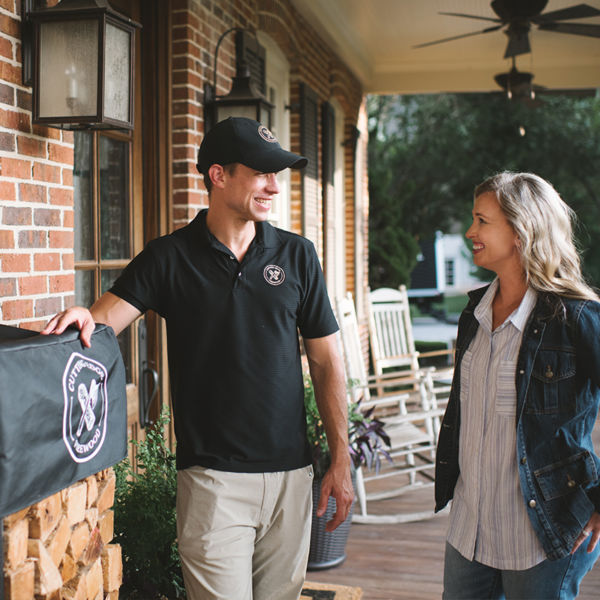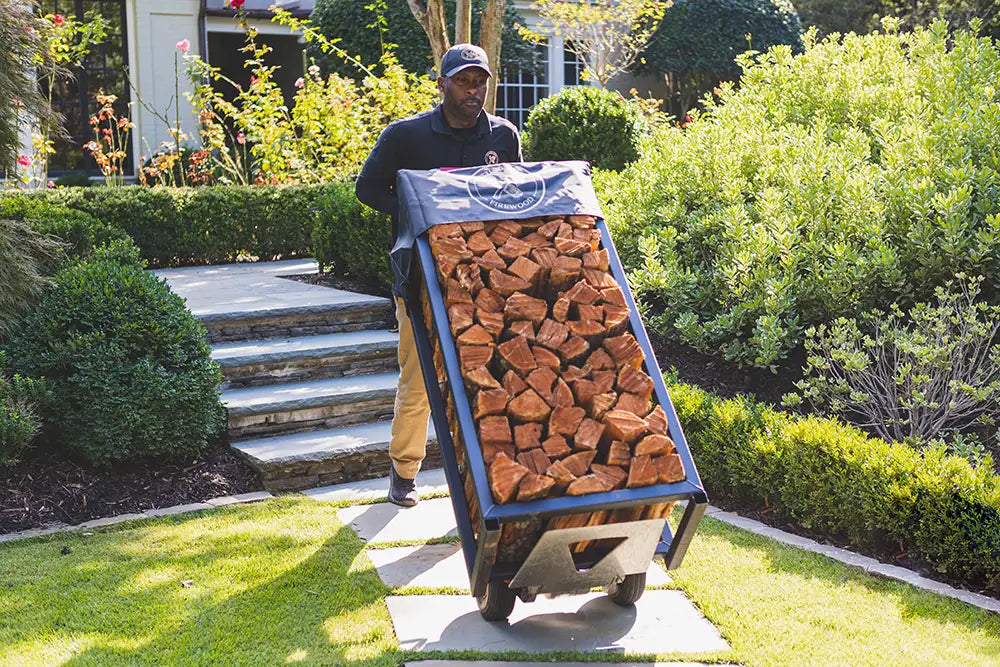 If you would like to learn more about our services or have any questions, please contact us by either calling 678-878-2434 or emailing service@cuttingedgefirewood.com and one of our experts will be happy to help you.