Shop Our Products
Think all firewood is the same? Think again.
Benefits

of Cutting Edge Firewood
When we say we offer the best firewood available, we mean it. Saying all firewood is the same is kind of like saying a gorgeous lake in the mountains is the same thing as a polluted neighborhood pond. Sure, they're both bodies of water, but the experience is totally different. When you choose Cutting Edge Kiln Dried Firewood, you'll experience the difference before you even strike the first match.
Testimonials
We are passionate about great fires, but we aren't the only ones! Here is what other people have to say about our Cutting Edge Kiln Dried Firewood:
We love this wood for our fire pit and for my husband smoking meat. We are sad to be moving to Raleigh where the artisan delivery service isn't and it won't be economical for us anymore.
Works great in my Ooni - some tips to manage high cost . . .  Love the miniature splits - highest quality, consistent size pieces and very hot, clean burn in my Ooni Karu oven. As others have mentioned here, the cost per pizza can increase significantly using all wood for your cook. Still less than a high quality wood-fired pizza place but not enough of a savings IMO since you need to do all the work. By my estimates, a cheese pizza Cooked in my Ooni Karu is averaging around $6-$7 using all wood (including costs of high quality pizza ingredients). I found that I can bring that cost down by about half if I use a high quality lump hardwood (oak or hickory) charcoal as a base and then add 1 or 2 splits of wood about a minute before putting the pizza in the oven. The trick is to make sure you have a very hot bed of glowing charcoal and then add the wood to get the flame spread over the pizza. I did not notice any discernible difference in taste or quality using this method opposed to using all wood.
This is the most comfortable log I have ever sat on. I bought some for the house as well. Great deal!!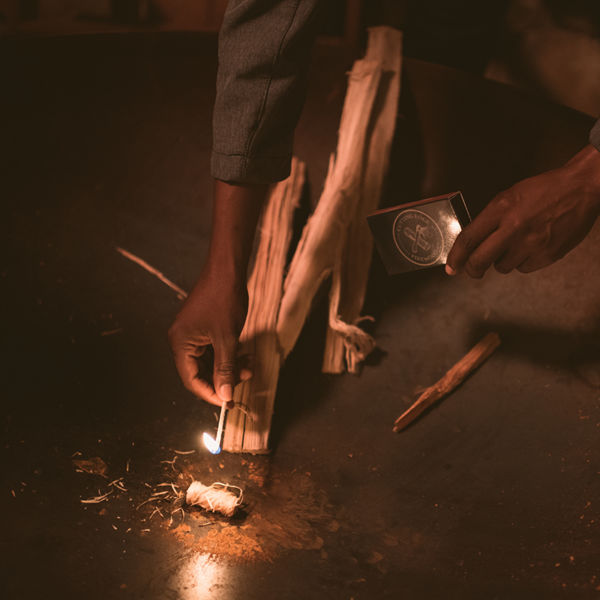 Start your Fire with a Single Match
No Mess, No Stress Delivery Service
Cooking Wood for Incredible Flavor
Displays Beautifully and Safely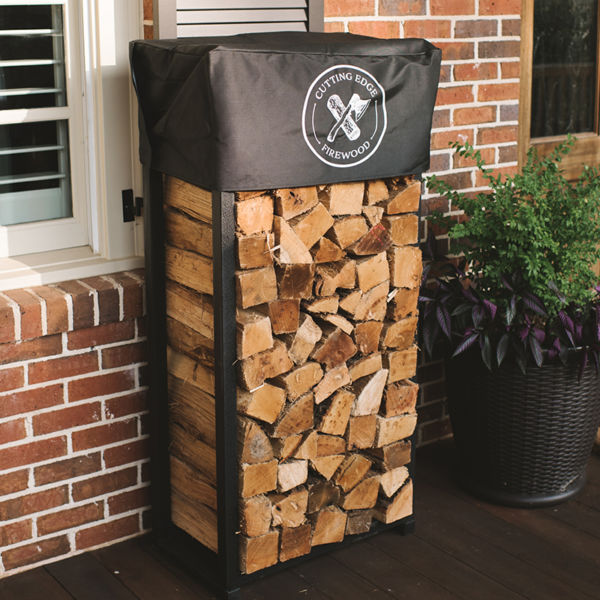 No Bugs, No Mold, No Fungus
Frequently Asked
Questions
Have a question about the best way to use or store your firewood? Our firewood experts are here to help. Below you'll find the answers to some of the questions we hear most frequently about firewood. To learn more — or ask a question you don't see listed here — feel free to reach out to us for more information.
Resources
Looking to experience a better fire? Want to cook delicious food? Eager to make the best s'more possible with your kids this weekend? We've got tons of resources available – we know what it takes to make something memorable.
We've brought together a number of resources that will help beginners and experts alike improve their skills and become backyard BBQ masters.
We've brought together a number of resources that will help beginners and experts alike improve their skills and become backyard BBQ masters.
We love fires and we know fires. In this article, we'll explain how to maintain a great fire and ensure it stays lit the entire time.
Let's Keep In Touch!
Enter your email. We'll keep you on the cutting edge of new fire products, give fun ideas, and share great stories. And we'll never give your info out to anyone else.
Questions on products or quantities? Give us a call. We're passionate about helping you have your best fire ever. Call us to schedule a showroom visit. We'd love to give you a tour!