Luxurious Boxes of Firewood
Experience
Experience the convenience of having firewood delivered straight to your door with our ultra-premium firewood boxes that are packed with everything you need for a perfect night by the fire.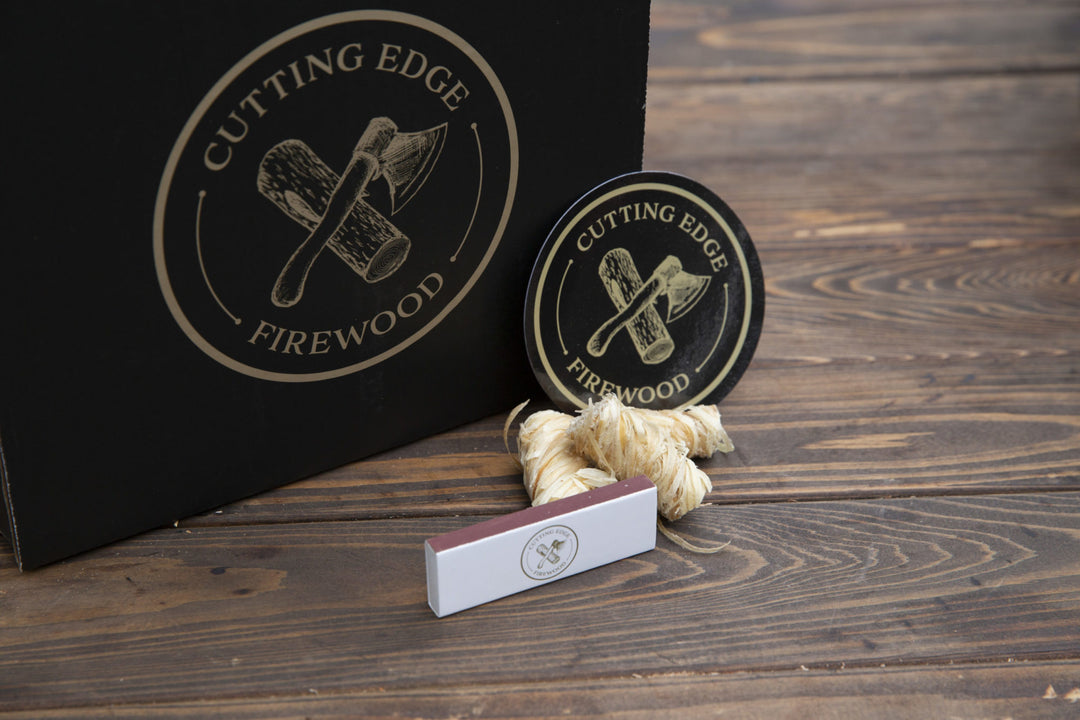 Why Choose A Box?
Enhance your fireside experience with our premium firewood boxes. Convenient and versatile, our boxes come with everything you need for a great fireside experience and make great gifts. Here are a few reasons our firewood boxes might be right for you:
You love the convenience of having everything you need in one box.
You can easily take a box with you on a camping trip, to the beach, or to the lake.
You want to try a variety of products before choosing an entire rack.
You have less storage space and don't want an entire rack. Boxes are great for townhomes or condos with fireplaces!
You have multiple fire areas and want the convenience of a box to carry firewood to tonight's fire area.
If you're in the Atlanta, Nashville or Dallas area, boxes come with complimentary same day delivery!