Who We Are
At Cutting Edge, we make great fires. But more than that, we're passionate about them. Consider all the moments where a great fire is essential: gathering with friends, fighting off the winter chill, cooking the perfect pizza, enjoying a strong beverage with an old friend, taking a quiet moment of solitude.
Truly, a great fire makes a difference. But as Cutting Edge founder Leroy Hite discovered years ago, great firewood, smoking wood, and pizza wood is hard to find.
Growing up in a small rural suburb in northwest Georgia, Leroy understood firewood and hard work from an early age. When he wasn't tending to the family garden he was helping maintain the acre of land that they lived on, doing myriad chores and managing the woodpile.
Fast forward to adulthood, and Leroy was frustrated. As much as he loved great fires, he couldn't seem to find the right fuel for them. He'd looked all over, too, visiting grocery and hardware stores, only to come home with a small bag of sub par wood. He'd call the guy down the street, who would dump a load of dirty, moldy wood from his backyard into Leroy's driveway where he had to stack and carry it himself. He'd wander around his backyard looking for sticks that had fallen and dried up enough to burn. But none of these options produced great fires or great fireside experiences. They were smoky, smelly, and frankly? A lot of work to get going.
Leroy did the research, but learned that no one offered firewood that lived up to his standards. And deep down, he just knew there had to be a better way.
This is how Cutting Edge Firewood was born.
What We Do
Cutting Edge Firewood has two goals:
Provide unparalleled customer service and deliveries.
Provide the best firewood available. Period.
Our team works with the best suppliers to ensure they consistently meet our high standards. All of our firewood undergoes the most rigorous drying process in the industry: each piece is conditioned for 48 hours in 250 degree heat. And our trained specialists hand select each piece of firewood, tossing out wet, rotten, or ugly pieces, ensuring that you only receive the very best: photoshoot-ready firewood that lights easily and burns brightly.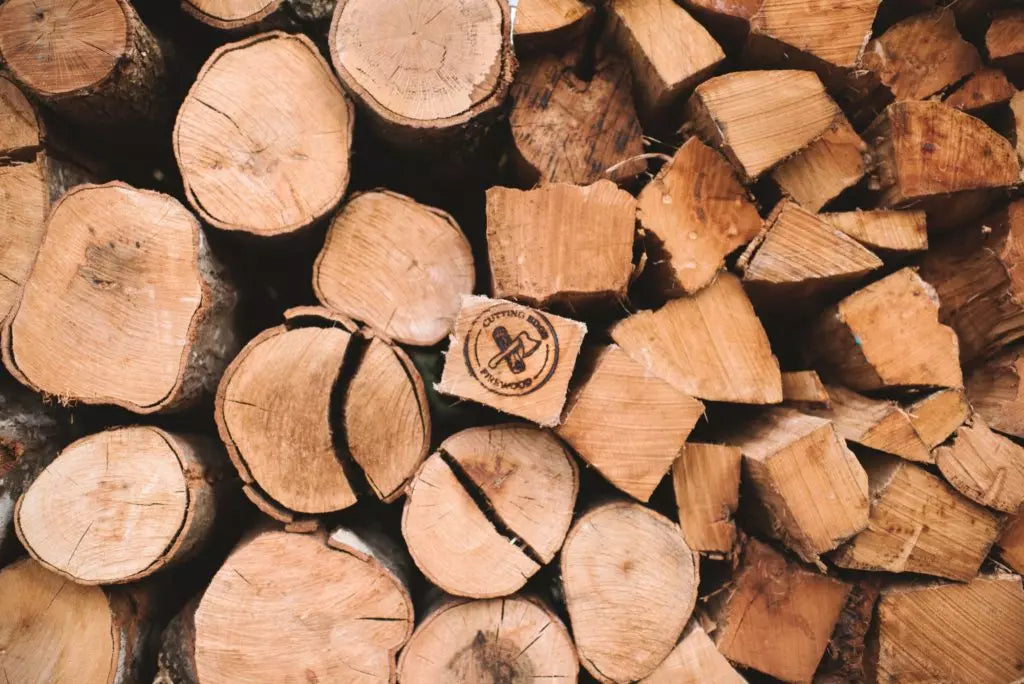 When you're using Cutting Edge Firewood, you'll notice the difference before you even strike a match. We offer firewood, smoking wood and wood for pizza ovens in a wide variety of species and specialty sizes. All of our wood is:
Beautiful and clean to display
Lights with a single match
Burns hotter and longer
Creates less smoke
Smells great
Pest, mold, and fungus free
We even deliver your premium firewood in racks or boxes, making the process as easy and stress-free as possible.
Our unmatched Cutting Edge Kiln Dried Firewood, unparalleled delivery service, and local firewood showroom provide you with an unequaled fire experience. It was a long road to this point. Like anything worth doing, there were a lot of ups and downs. It was getting fired that initially inspired Leroy to finally take the plunge. In those early days, he maxed out credit cards. His friends thought he lost his mind. At one point, he only had $12 in the bank.
But what started humbly as Leroy and a single truck has grown into 25 employees and eight trucks. Cutting Edge serves tens of thousands of customers all over the country. Our firewood has appeared onThe Today Show,Fox & Friends, Hulu, Netflix, and countless news stories, magazines, and newspapers. Our cooking wood flavors the food made by some of the greatest chefs in the world. We win awards for our dedication to product and experience.
Who is cooking with cutting edge firewood?
The most demanding chefs and grill masters choose Cutting Edge Firewood to fuel their grills, smokers, and wood-fired ovens. Cutting Edge offers unmatched quality and unparalleled convenience. Great food comes from great ingredients, and the wood you cook with is no exception.