Indulge in the ultimate firewood and cooking wood experience with The Ultimate Package. Featuring a customizable blend of premium species and sizes, this package ensures you have plenty of firewood and cooking wood for the entire season. Mix and match different types and sizes to create your perfect blend and make unforgettable memories by the fire.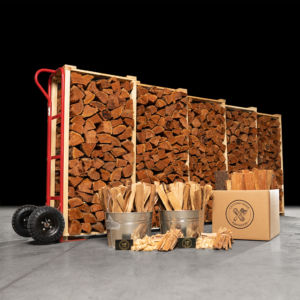 Our 16" Ultimate Package contains our standard size firewood and will fit perfectly in most fireplaces and firepits.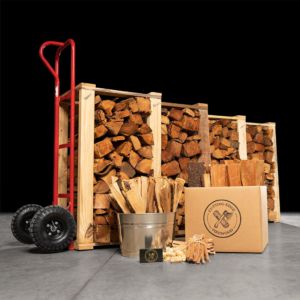 Our 24″ Firewood is a great way to fill a larger fireplace or fire pit. It can also make a decorative statement year-round.
Our 30" Firewood is impressive while burning as well as while on display. It's perfect for larger fireplaces and firepits.
Complimentary Shipping Anywhere in the Continental United States!