Cooking wood is more than just a heat source. It's an ingredient. And your food deserves the best ingredients. That's why world-class chefs and grill masters choose Cutting Edge Firewood to fuel their fires, grills, and ovens.
Shop By Type
Whether you are grilling or smoking your food, Cutting Edge Firewood is known for the extraordinary care we take in each type of cooking wood we offer.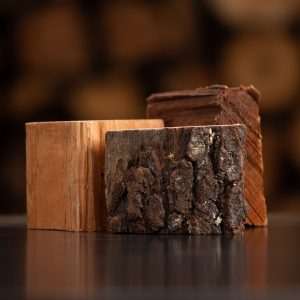 Cutting Edge Firewood's gourmet grilling and smoking chunks provide unbelievable flavor and the perfect blue smoke that aficionados around the world seek.
Our 8" cooking wood splits are the perfect size for most popular smokers and grills. They light up fast and create that delicious flavor we are known for.
Our 16" cooking wood logs are bigger and burn longer with that same delicious flavor. They are the perfect ingredient for larger grills or longer cooks.
Complimentary Shipping Anywhere in the Continental United States!
Who is cooking with Cutting Edge Firewood?
The most demanding chefs and grill masters choose Cutting Edge Firewood to fuel their grills, smokers, and wood-fired ovens. Cutting Edge offers unmatched quality and unparalleled convenience. Great food comes from great ingredients, and the wood you cook with is no exception.
Shop by Species
Each species of wood provides a different temperature and flavor to your food. Whether you are seeking out a specific flavor or want to experiment with different flavors, our cooking wood will add something special to everything you cook.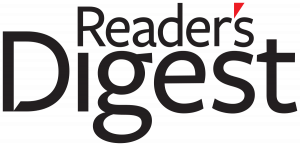 Not Sure Which Firewood for Cooking is Right for You?
Testimonials
We are passionate about great fires, but we aren't the only ones! Here is what other people have to say about our Cutting Edge Kiln Dried Firewood:
I have had a wood fired pizza oven for a good six years or so as you can see in the pics attached. I made it through all the bad pizza lessons you could imagine working the dough and other ingredients to craft the perfect method for Neapolitan pizza. I was frustrated over the years finding consistent, dry, clean wood. Here in Maryland what was considered kiln dried was first stored outside and aged, then finally at some point sent to a kiln for a few hours at best. I believe I have now found the perfect wood at Cutting Edge. Everything is in balance, temperature, flavor, and time. The close up picture with the pizza and a piece of wood burning behind it tells the story. It burns across the whole stick, evenly lit, hot bright flame. Lights quick and easy. It took half the time to bring the oven up to temp, and half the wood. In fact I could control the temperature so easily with this wood because it was an immediate contributor of heat rather than taking heat to smolder and dry out before truly burning. The pizza tasted clean and crisp like it should. By far the best wood for any oven – I am so pleased I have found the right source!
Bought for my parents who used with the Cru 32 oven. The wood came to temp right away and the cuts are perfectly sized! She said it was a world of difference compared to basic firewood. 5 stars
Just wanted to send a note and let you know how much better our pizzas are using your pizza cut wood in our outdoor oven. We only use a handful of a ingredients for the pizza so treating the wood as one of those special ingredients has been a game changer. Thanks so much for a quality product and great service!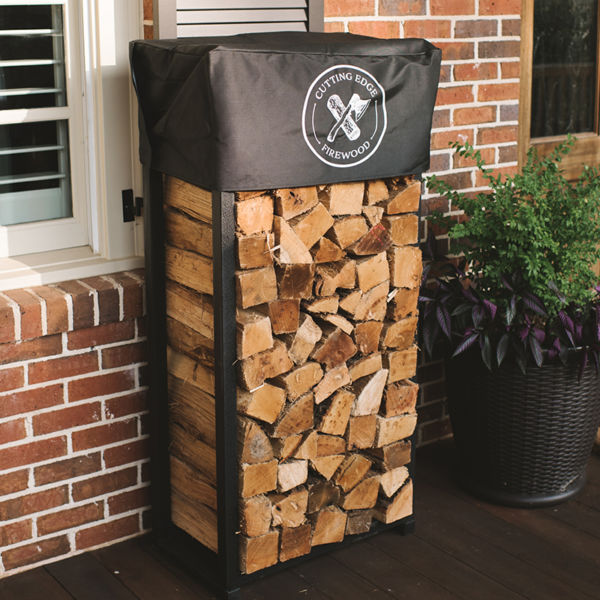 Cooking with full sized logs? The Cutting Edge Firewood rack is 2′ wide and 4′ tall with enough wood for 15-25 fires. If you're a local customer from the surrounding areas, then we're happy to loan you our metal rack. We can also remove the wood from our packaging and stack it into your firewood rack. If you order a rack for shipping, we'll send it inside a wooden rack that is easy to move and manage.
Cutting Edge Firewood Boxes of Wood are filled with the best cooking wood logs available. We deliver our cooking chunks and cooking wood splits inside boxes, plus our firewood log boxes also include some kindling, a selection of Excelsior Fire Starters, and your choice of firewood so you get a great cooking experience every time.
What makes our Cooking Wood special?
You can find cooking wood just about anywhere – from your own backyard to hardware stores and everything in between. The only problem is, most cooking wood for sale is actually pretty bad for cooking!
Musty wood will add a musty flavor to your food and completely ruin an otherwise perfect meal. Wet cooking wood will reduce the temperature of the fire every time you add a piece. Instead of cooking your food, the fire must burn away the water. Seasoned cooking wood is also problematic – it will almost always contain some mold and fungus, which you don't want for cooking. So, where to buy wood for cooking that's actually good for your health?
Fortunately, Cutting Edge Firewood delivers and ships the best kiln-dried cooking wood available. It has never been easier to source quality cooking firewood – the wood comes to you complete with everything that's needed for heating, cooking and enjoying!
There are several reasons our cooking wood is the best:
We only source quality hardwoods that are ideal for cooking on wood, such as hickory, cherry, apple, and pecan cooking wood.
We harvest the firewood for cooking specifically, and put it directly into the kiln for drying. This means our cooking wood never sits around decaying and will therefore be more dense. This allows the wood to burn longer and hotter. In fact, one restaurant found our cooking wood lasted 40% longer than his previous supplier!
Our drying process is extremely rigorous – each piece of cooking wood spends 48 hours in a 250 degree oven. It comes out extremely dry and with no bugs, mold, or fungus.
There is never a musty flavor from our wood because it is so dry.
You can taste the difference – our dry hardwoods provide excellent flavor and will improve anything you cook.
The best way to experience the difference is to try our cooking wood yourself. Place an order from the list of premium firewood options today and be prepared for the best cooking wood available. Period.