Cutting Edge Firewood Presents
Orchard Apple Firewood
Our speciality orchard apple firewood is a guaranteed crowd-pleaser! If you appreciate a more subtle aroma when sitting around the fire-pit or fireplace, our orchard apple firewood is a great pick. Because it burns less intensely than hickory firewood it creates a more calming fire to gather around
Orchard Apple Firewood
Delivered Right to Your Door
We ship Orchard Apple firewood anywhere in the continental United States in boxes, racks, and bulk packages! If you are located in Atlanta, Nashville, Charlotte, Chattanooga, Greenville, or the surrounding metro areas, find out about our complimentary firewood delivery service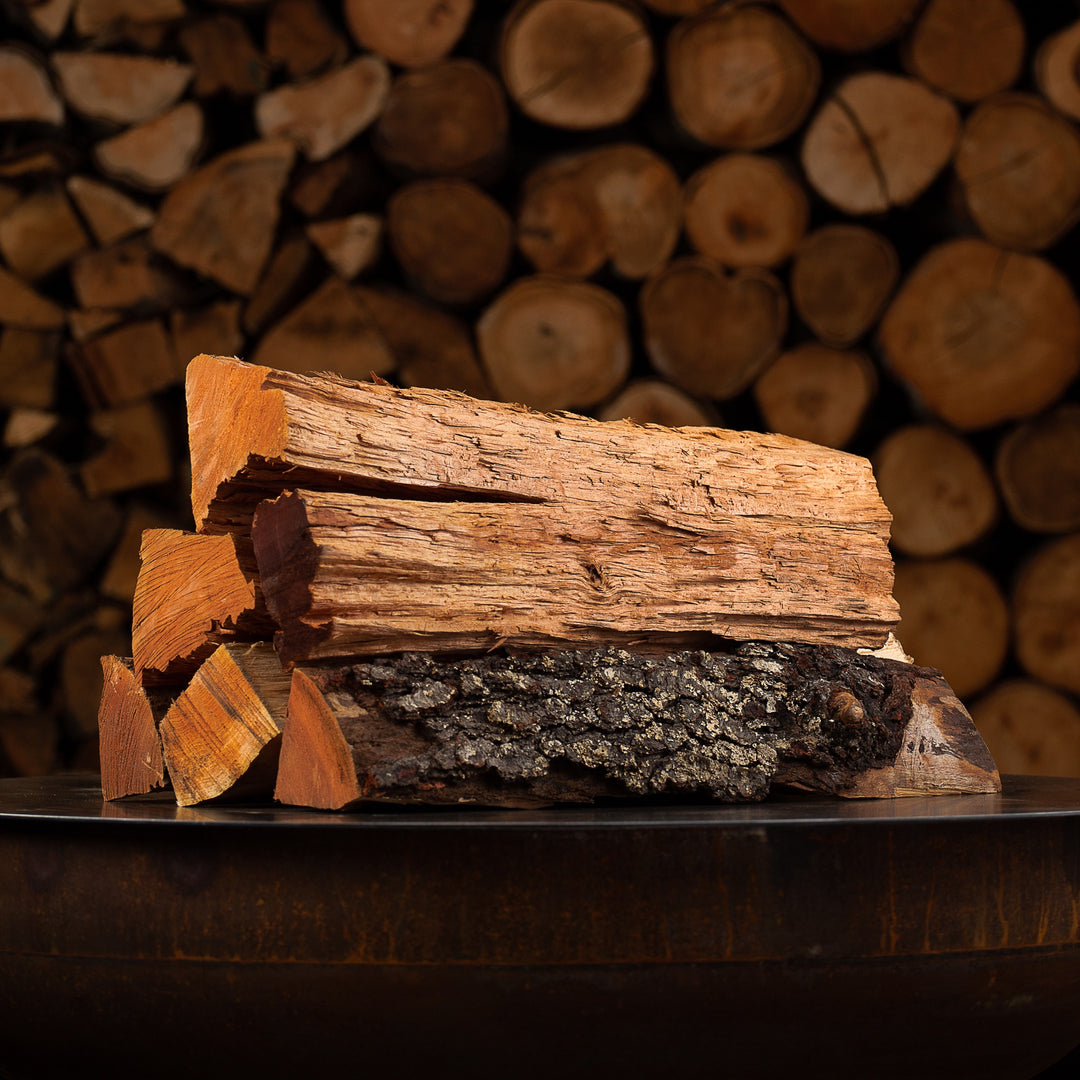 Why Apple Firewood?
Apple firewood is the favorite choice for many fire burners. It's loved not only for its low emissions and ability to be easily ignited but also for the fact that it burns longer than most. Making it an excellent heat source for your home or for those long nights by the fire.
Apple firewood has a subtle sweet smell, making it great for your indoor fireplace or your outdoor firepit. It also adds an exceptional flavor to your food when you cook with apple.
Because it burns less intensely than other woods, oak firewood is a perfect choice for creating a relaxing ambiance. Each piece of firewood in our Apple Firewood box is hand-selected by our expert team to ensure it meets our rigorous quality standards, so you can trust that you are getting the best firewood available. Elevate your next gathering with our luxurious apple firewood.
Something to Consider Before You Buy Apple Firewood
Our expert team hand-selects and inspects each piece of firewood to ensure it meets our rigorous quality standards, so you can trust that you're getting the best of the best when you choose our orchard apple firewood.  Upgrade your fireside experience with our luxury orchard apple firewood. Experience the unique aroma and ambiance of apple firewood today.
When apple is delivered to your home, the first thing you'll notice is the unique aroma and ambiance. Whether on display or while burning, apple fills your home or yard with a subtle smell you will appreciate throughout the year.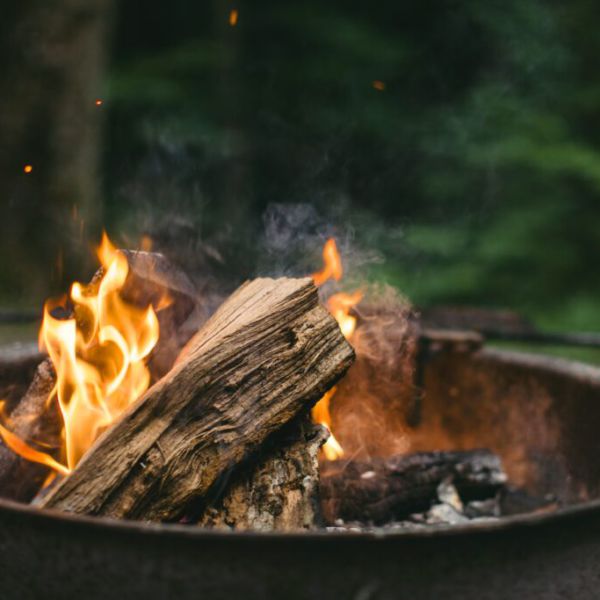 Burning Properties of Apple Firewood
Ignition: Starting a fire with apple logs is relatively easy.
Burn time:  Apple firewood burns longer than most.
Heat: The flames apple firewood produces are hot
Aroma: Apple is known to produce a  subtle, sweet aroma.
Brightness: Apple gives off a beautiful warm color. 
Emissions: Apple has fewer emissions than oak and cherry and is considered a cleaner burning wood.
Insects: Due to our kiln drying process, our apple firewood is free of pests.
Mold: Our kiln drying process also removes all mold from our logs
Where Does Apple Firewood Come From?
In the lifecycle of apple trees, there comes a poignant juncture where their grandeur surpasses their fruit-bearing capacity.
Traditionally, orchard caretakers would fell these majestic trees, letting their essence be consumed by flames in open fields. Recognizing the innate value and potential of this resource, we've opted for a more sustainable approach. By sourcing this wood, we not only honor its legacy but also provide you with an opportunity to relish its unique character. As a result, our apple wood stands as a testament to carbon neutrality and the ethos of renewable luxury.
Why Buy Your Apple From Cutting Edge Firewood?
We're not only enthusiastic about burning firewood at Cutting Edge Firewood, we want to deliver memorable fire experiences.
We achieve this by providing the highest-quality firewood and services, so you can rely on us to deliver the cleanest-burning firewood every time.
We understand that acquiring good apple firewood can be tedious, bringing it home can be exhausting, and getting a good fire started can be frustrating. 
Cutting Edge Firewood is here to guide you through the entire process and ensure your experience is stress-free and memorable.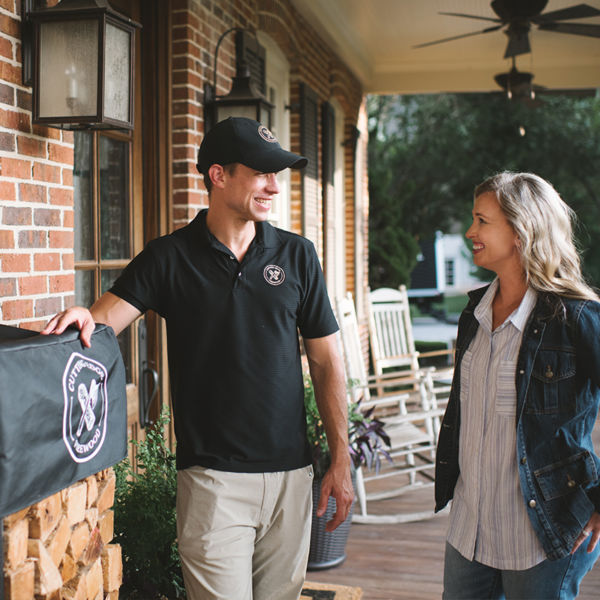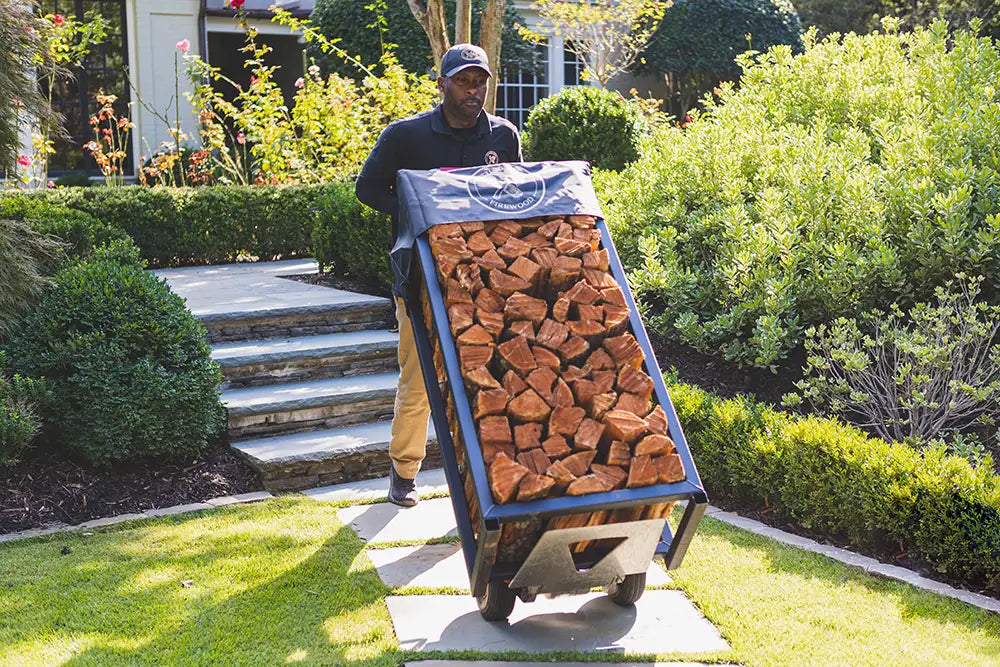 If you would like to learn more about our services or have any questions, please contact us by either calling 678-878-2434 or emailing service@cuttingedgefirewood.com and one of our experts will be happy to help you.