Experience Our Unmatched
Firewood
Boxes of Firewood
Experience the convenience and ease of our firewood boxes. Each firewood box contains everything you need for an unforgettable fireside experience.
SHOP FIREWOOD BOXES
The Ultimate Package
Indulge in the ultimate firewood and cooking wood experience with The Ultimate Package, featuring a customizable blend of premium species and sizes.
SHOP THE ULTIMATE PACKAGE
Racks of Firewood
Transform your fireside experience with our patent-protected airbrushed metal firewood racks, expertly delivered by our artisan service. Included: unmatched firewood and cover.
Shop Firewood Racks

LIFE SLOWS DOWN WHEN YOU ARE SITTING AROUND THE FIRE PIT.
It's like watching a sunset. You can't help but stop and be more present. That is the experience we create with Cutting Edge kiln dried firewood and the purpose behind our commitment to excellence. It's why our firewood is dried longer than anyone else. It's why it lights easier and burns longer than anyone else. And it's why it is pest and mold-free and creates less smoke. So you can stop and enjoy the experience of a warm fire with those you love.
What Makes Cutting Edge Different?
Cutting Edge Firewood offers unmatched premium firewood that is perfect for your indoor or outdoor fireplace or fire pit. Our wood ignites incredibly easily and provides a clean burn that the whole family can enjoy.
Read more
How is Cutting Edge Kiln Dried Firewood Better?
The firewood you find at the grocery store might appear harmless, however, you can determine the burn quality of a piece of firewood by looking for the following properties and characteristics:
High-quality firewood burns cleanly, producing minimal smoke and ash. Low-quality wood can produce an excess of these things, which are dangerous to breathe in and known to cause upper respiratory irritation. Too much smoke and ash can also stain your walls and curtains or clog your chimney, resulting in costly repairs.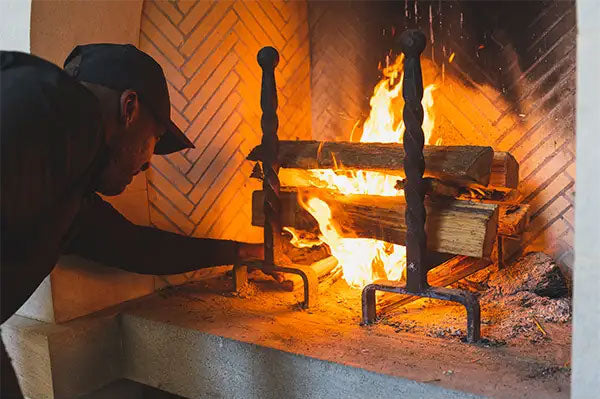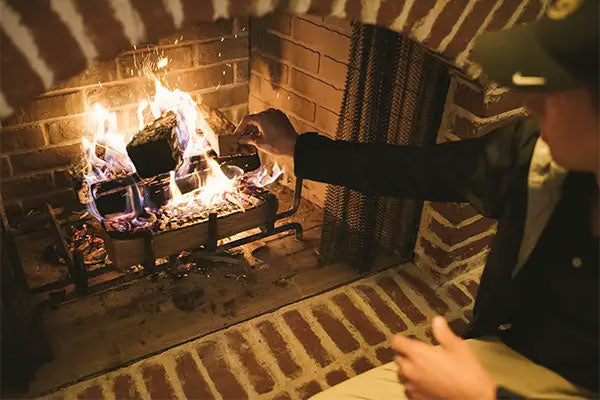 You've started the perfect fire and settled in with your friends for a fun evening, roasting marshmallows and exchanging stories — only for the fire to extinguish minutes later. Instead of relaxing with the others, you're now stuck around the fire ring, stoking and stirring, trying to revive your hard work. Unfortunately, this is a common scenario with low-quality firewood. Premier firewood from Cutting Edge Firewood, on the other hand, provides a long-lasting burn that requires minimal maintenance, giving you more value for your investment.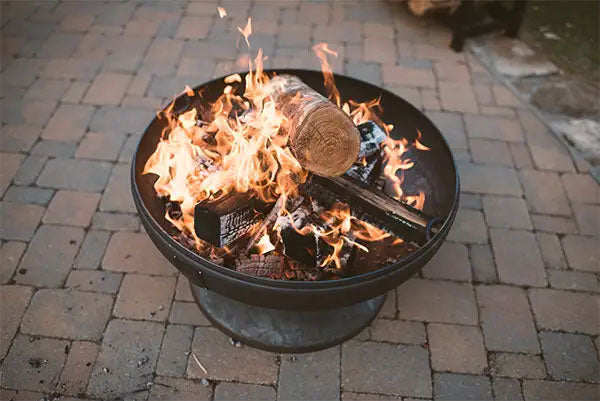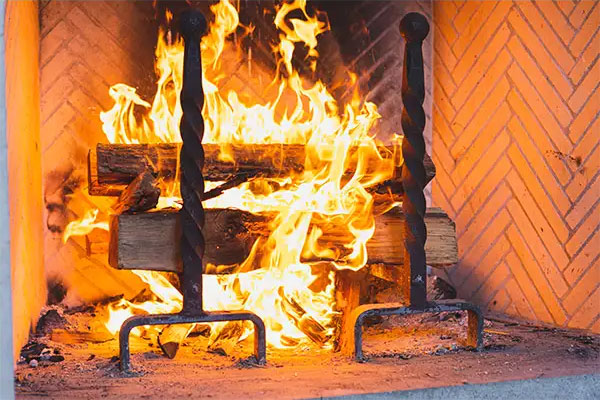 If you don't know where your firewood comes from, you can't be sure of its quality. Dirt-covered wood or firewood with fungus and mold do not burn cleanly. Low-quality firewood can also harbor pests, like borers, ants, beetles, and termites, which can infiltrate your home. Our firewood is clean and always free of mold and insects, and it looks stylish when stacked and displayed.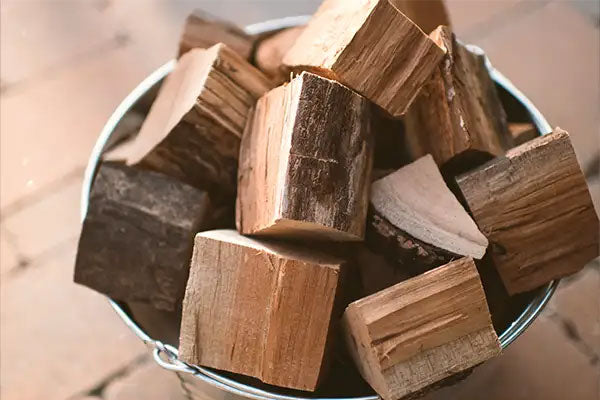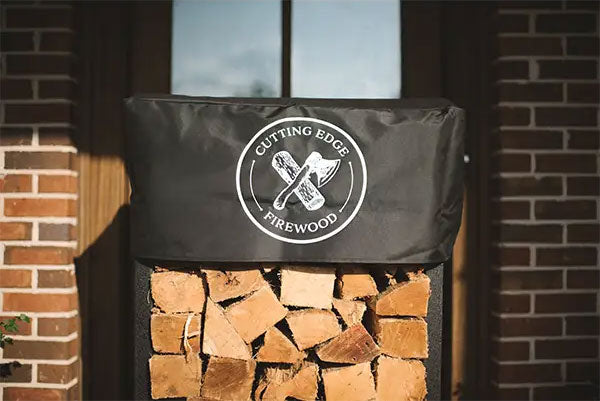 Never burn green, rotten, wet, chemically treated, or painted firewood, as this can release toxic fumes and damage your fire accessories. Seasoning firewood allows the wood to dry for an extended period to eliminate excessive moisture and promote a cleaner burn. Kiln drying is a superior drying method due to the high-temperature oven. Kiln dried wood is cleaner, safer, and more long-lasting than any other type. We kiln dry all of our firewood 12 times longer than the USDA standard, so you know you're always getting the best.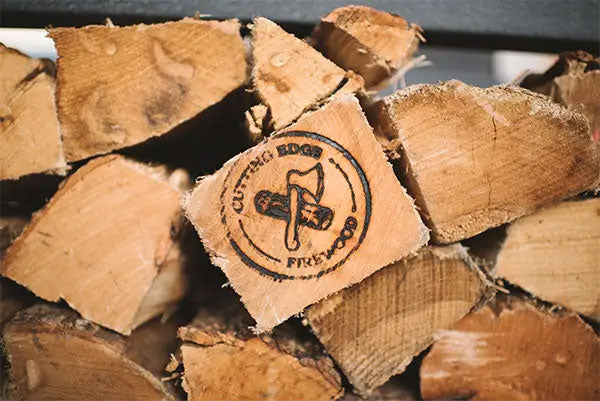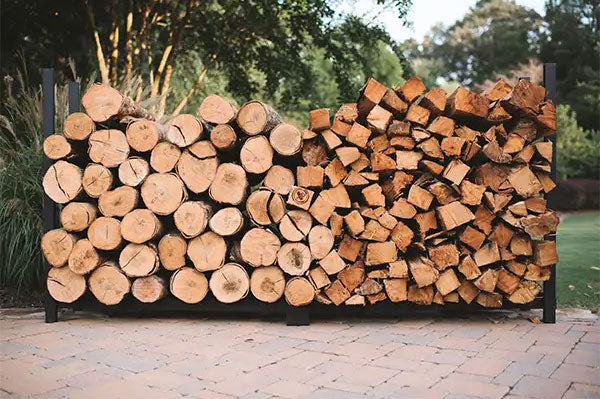 When a piece of wood is cut evenly, it burns evenly. When choosing firewood, always opt for uniformly cut whole or split logs. Split logs are typically easier to light, but do not burn as long as whole logs. Whole logs — including uncut rounds — have a lasting burn, but require a very hot fire to ignite.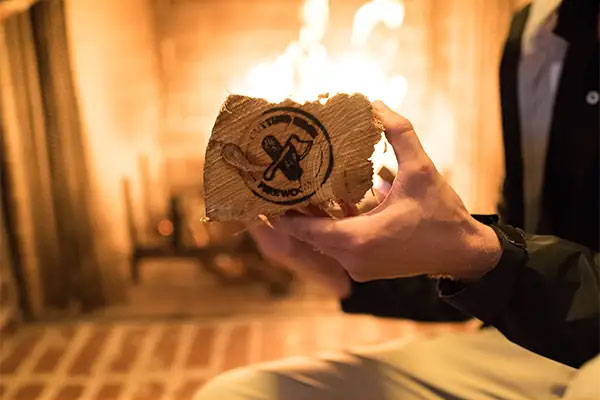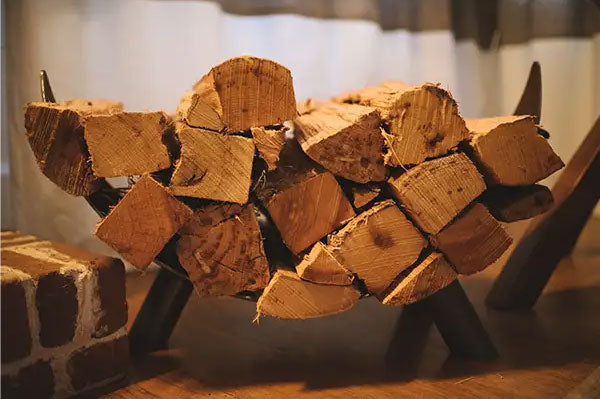 You already know you shouldn't burn wet, green, or moldy softwood in your fireplace, especially when the fire is indoors. Instead, choose dry, top-quality wood from healthy oak, cherry, and hickory trees.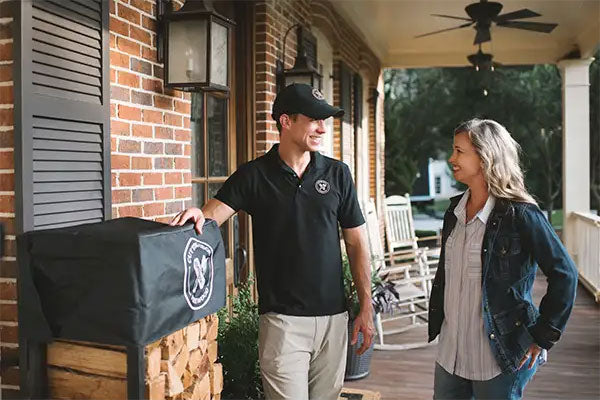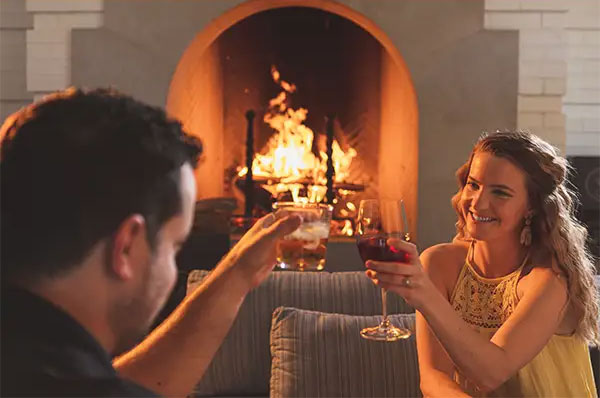 Frequently Asked Questions
Yes. Several factors can cause firewood to go bad or lose its effectiveness, including:
Using firewood that comes from a diseased tree.
Choosing firewood that has not been treated, seasoned, or kiln dried.
Using firewood that is not pest-free, which can lead to decay and further infestation of your other wood.
Employing improper storage methods, which includes leaving firewood exposed to the elements and fluctuating temperatures.
Neglecting to remove any rotting or diseased firewood from your storage area, which can cause otherwise healthy firewood to deteriorate more quickly.
The best way to avoid bad firewood is to purchase a high-quality product from Cutting Edge Firewood and follow all recommended storage practices.
All Cutting Edge Firewood is free of disease, mold, fungus, and bugs, and has been thoroughly kiln dried for maximum effectiveness. However, using improper storage methods or storing our firewood with wood from other distributors may lead to wood damage. A good piece of firewood is sturdy and clean without visible damage or missing bark. The wood should be firm to the touch and free of discoloration.
A few indicators that your firewood has gone bad include:
Visible signs of fungus or mildew growth.
Wood that is soft to the touch, indicating excess moisture or rotting.
Insects in or on your wood supply, or leftover pest residue or markings that could indicate an infestation.
Peeling or falling bark.
The answer to this question varies, depending on your specific woodburning goals. For example, our cherry firewood produces the least amount of heat and burn time, but the unique aroma makes it the perfect choice for a special event or gathering.
Hickory firewood burns longer than oak and is a popular choice for indoor fireplaces, while many prefer oak when burning outdoors. You can also choose extended burn firewood for an even longer burn, which is perfect for large fire pits and fireplaces or events requiring a strong flame throughout the night.
Many kinds of wood are suitable for general burning and home heating, as well as cooking and smoking foods, including oak, hickory, and cherry. Other woods — like maple and apple — are great for culinary purposes, but less effective for general use. The wood's cut and size are also important to note.
Wood burning applications call for logs, split wood, and uncut rounds, while firewood for cooking is most beneficial when cut down to small splits or wood chunks. Always choose the correct size firewood, splits, or wood chunks to fit your fireplace, wood stove, fire pit, or grill. For the best results, do not burn firewood outside of its recommended use.
Building a fire is easy if you have the right supplies. Here's what you need to do:
Prepare the area: If you're building an indoor fire, prepare your wood stove or fireplace by removing any ash or soot leftover from the previous burn and ensuring the area is clear of debris. Open up the fireplace damper and set up the protective grate. If you have a chimney, make sure a professional has cleaned and serviced it, especially if this is your first fire of the season. Doing so will ensure a clean and safe woodburning experience that everyone can enjoy without putting their health at risk..
Clean your outdoor pit: If you're burning outdoors, prepare your fire pit by clearing away any grass or debris inside the pit and creating a comfortable seating area around it. You'll also want to allow the area ample time to dry after rain, so you don't waste matches or fire starters by trying to light them in wet conditions.
Gather supplies: The most essential part of your fire is the fuel. Kiln dried firewood from Cutting Edge Firewood is the best way to ensure a bright, long-lasting fire. You also need a match and some fire starters. For best results, avoid using leaves or household paper products, which could create excess smoke. Never burn garbage or anything that could explode or release toxic chemicals, like batteries and plastics. Excellent-quality wood will help you achieve a warm glow without the need for lighter fluids or accelerants.
Assemble the fire: Build your fire by placing your wood in a criss-cross pattern known as the "log cabin" method. In this technique, you lay two pieces of wood parallel and place kindling between them. Stack two parallel logs on top of them, facing the opposite direction. Add another layer if you want, then use the fire starter to ignite. For outdoor fires, ignite a small pile of starter and, as the flame grows, add kindling and firewood piece by piece in a tent shape until you have a roaring fire.
All Cutting Edge Firewood is easy to light, thanks to our special kiln drying process. You can usually light your fire with a single match! To begin, choose a long match — like our official cigar matches — and strike it to light your excelsior fire starter. Add pieces of kindling to feed the flame. To make things even easier, add a fire starter package to your next Cutting Edge Firewood shipment. Each kit includes everything you need to start a fire in minutes, including the fire starter, kindling, and matches.
To manage your fire, you'll need to stoke it regularly as needed. Add more firewood as it burns. One your fire is lit — especially if outdoors — do not leave it unattended. Remember to extinguish it thoroughly before leaving.
Our Delivery Artisans will gladly unload and stack your firewood in any place of your choosing. For the longevity of your firewood, make sure you store it somewhere that is:
Covered: Keep your firewood protected from rain, snow, and wind by covering it with a tarp, angled roof, or rack cover. You could also store it inside a small woodshed near your home. Doing this prevents it from being exposed to the elements and sustaining damage or absorbing moisture.
Off the ground: Always stack firewood off the ground. Otherwise, you risk pest infestation or moisture transferring from the dirt to your wood. That issue can cause wood rot or render your firewood difficult to light. Instead, stack your wood on a raised platform or a sturdy slab made of wood or concrete.
Near adequate airflow: Adequate airflow is the best way to preserve your wood's integrity and maintain its effectiveness and aroma. Airflow will also combat any moisture that has made its way into your storage area. Make sure wherever you choose to store your lumber is well ventilated, and be sure to avoid stacking the firewood too compactly for the bottom layers to access fresh air.
Away from the foundation: Always keep firewood several feet away from the foundation of your home, preferably in a raised rack, to keep insects at bay and protect your foundation from accidental damage.
When you choose high-quality indoor fireplace wood from Cutting Edge Firewood, your shipment will be more than functional — our wood also looks great when displayed in your home. If you're stacking your wood indoors, similar storage rules apply as when you store firewood outdoors. Opt for a ventilated storage area near your fireplace or wood stove for optimal comfort and convenience. Do not store wood in any areas of the home that are exceptionally moist or humid, such as directly under an air conditioner.
Most firewood suppliers follow the cord measurement standard, which refers to a stacked pile of wood that equals about 4-by-8 feet, with each individual piece being about 4 feet long. We wanted to do more than that by creating a uniform product that burns evenly and eliminates any confusion among retailers.
That's why we sell all of our firewood via box and rack shipments, with specific dimensions listed online, depending on the type and size of wood you choose. By operating this way, we make it easier for you to know exactly what to expect when your firewood shipment arrives — high-quality, durable wood that burns cleanly and evenly every time.