Life slows down when you are sitting around the fire pit. It's like watching a sunset. You can't help but stop and be more present.
That is the experience we create with Cutting Edge kiln dried firewood and the purpose behind our commitment to excellence.
It's why our firewood is dried longer than anyone else. It's why it lights easier and burns longer than anyone else. And it's why it is pest and mold-free and creates less smoke. So you can stop and enjoy the experience of a warm fire with those you love.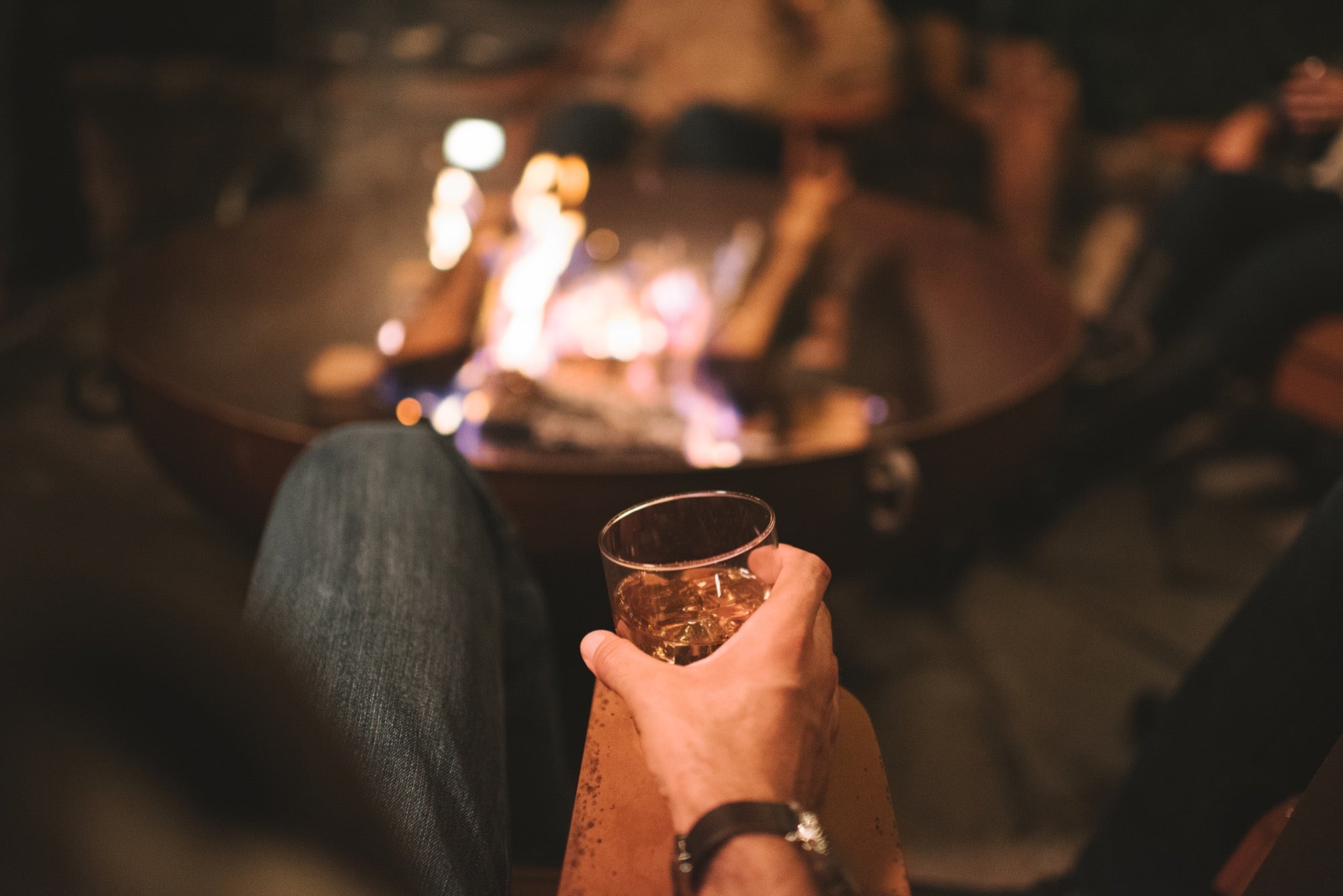 How Much Firewood Do You Need?
Another thing that makes Cutting Edge Firewood unique is how we deliver our kiln dried firewood to your front door. We take as much care in the delivery as we do in our premium firewood itself, whether you need enough for a romantic weekend by the fireplace or an entire season. To order firewood online, choose the amount you would like below.
Cutting Edge Firewood boxes are the quickest and easiest way to enjoy a night by the fire. Each firewood box contains everything you need for an unforgettable fireside experience.
Cutting Edge Firewood racks are perfect for those who spend more time by the fire. Our patent-protected rack comes in metal and wood, depending on your delivery location.
The Ultimate Package is for those who want enough firewood for the entire season. You can mix and match different species and different sizes to create your own custom experience.
Our Best Selling Products
Why Type of Firewood Do You Need?
Each piece of Cutting Edge kiln dried firewood is inspected and hand-selected by our team to ensure that you are getting premium cuts of the species of wood that you choose. Whether you are looking for something that burns longer or something with a more mild aroma, we create a level of consistency that is not found anywhere else in the industry. To order firewood online, choose the species you would like below.
What Makes Cutting Firewood Different?
Indoor and outdoor fires are amazing experiences that provide endless relaxation and enjoyment. Whether you rely on firewood to warm your home or want the best fuel for your next backyard gathering, choosing high-quality kiln dried firewood can make all the difference.
High-quality wood will produce a long-lasting, clean burn that will shine brightly and provide plenty of warmth for the whole family.
But what separates ordinary firewood from the premium firewood for sale through Cutting Edge Firewood?
Cutting Edge Firewood offers premium firewood that is perfect for your indoor or outdoor fireplace or firepit. Our wood ignites incredibly easily and provides a clean burn that the whole family can enjoy.
At Cutting Edge Firewood we create an extraordinary experience from the very first time you order firewood online until your fire is extinguished for the evening.
No mess. No need to carry heavy wood. No need to stack it.
If you are within our artisan delivery network, we offer a complimentary white glove delivery service that will stack your firewood to your specifications, allowing you more time to sit back, relax, and enjoy the benefits of your new premium kiln dried firewood.
For those who are outside of our network, we offer complimentary shipping on most of our products to make sure you have access to the very best fireside experience any time of the year.
Testimonials
We are passionate about great fires, but we aren't the only ones! Here is what other people have to say about our Cutting Edge Kiln Dried Firewood:
How is Cutting Edge Kiln Dried Firewood Better?
While the firewood you find at the grocery store might appear harmless, however, you can determine the burn quality of a piece of firewood by looking for the following properties and characteristics:
The Wood Burns Clean
High-quality firewood burns cleanly, producing minimal smoke and ash. Low-quality wood can produce an excess of these things, which are dangerous to breathe in and known to cause upper respiratory irritation. Too much smoke and ash can also stain your walls and curtains or clog your chimney, resulting in costly repairs.
The Wood Burns Longer
You've started the perfect fire and settled in with your friends for a fun evening, roasting marshmallows and exchanging stories — only for the fire to extinguish minutes later. Instead of relaxing with the others, you're now stuck around the fire ring, stoking and stirring, trying to revive your hard work. Unfortunately, this is a common scenario with low-quality firewood. Premier firewood from Cutting Edge Firewood, on the other hand, provides a long-lasting burn that requires minimal maintenance, giving you more value for your investment.
The Wood Has No Signs of Pests or Fungus
If you don't know where your firewood comes from, you can't be sure of its quality. Dirt-covered wood or firewood with fungus and mold do not burn cleanly. Low-quality firewood can also harbor pests, like borers, ants, beetles, and termites, which can infiltrate your home. Our firewood is clean and always free of mold and insects, and it looks stylish when stacked and displayed.
The Wood is in Good Condition
Never burn green, rotten, wet, chemically treated, or painted firewood, as this can release toxic fumes and damage your fire accessories. Seasoning firewood allows the wood to dry for an extended period to eliminate excessive moisture and promote a cleaner burn. Kiln drying is a superior drying method due to the high-temperature oven. Kiln dried wood is cleaner, safer, and more long-lasting than any other type. We kiln dry all of our firewood 12 times longer than the USDA standard, so you know you're always getting the best.
The Wood is Cut Correctly
When a piece of wood is cut evenly, it burns evenly. When choosing firewood, always opt for uniformly cut whole or split logs. Split logs are typically easier to light, but do not burn as long as whole logs. Whole logs — including uncut rounds — have a lasting burn, but require a very hot fire to ignite.
The Wood Comes from a Quality Source
You already know you shouldn't burn wet, green, or moldy softwood in your fireplace, especially when the fire is indoors. Instead, choose dry, top-quality wood from healthy oak, cherry, and hickory trees.
Frequently Asked Questions
Have a question about the best way to use or store your firewood? Our firewood experts are here to help, offering details and resources on firewood best practices. Below you'll find the answers to some of the questions we hear most frequently about firewood. To learn more — or ask a question you don't see listed here — feel free to reach out to us by phone or email for more assistance.
We proudly serve the greater Atlanta area
Atlanta
Big Creek
Cartersville
Chastain Park
Clarkdale
Dacula
Fayetteville
Flowery Branch
Gainesville
Grayson
Holly Springs
Johns Creek
Lawrenceville
Lithia Springs
Lithonia
Loganville
Mableton
Marietta
Milton
Morning Side
Morrow
Mountain Park
Norcross
Oakwood
Palmetto
Peachtree City
Peachtree Corners
Powder Springs
Riverdale
Roswell
Sandy Plains
Sandy Springs
Smoke Rise
Smyrna
Snellville
Sugar Hill
Tucker
Tyrone
Union City
Woodstock
Cashiers, NC
Lake Burton
Lake Rabun
Lake Keowee
Lake Oconee
We Proudly Ship all across the United States, including:
Hartford, CT
Boston, MA
Charlotte, NC