If you've recently invested in a Forno Piombo Wood Fired Oven, then you know the value of a quality product and the importance of amazing experiences.
In order to get the best performance from your Wood Fired Oven, you'll want to use the best fuel source available. Here at Cutting Edge Firewood, we specialize in providing the best firewood available. Period.
All of our wood goes through the most rigorous drying process in the industry. We place freshly cut wood into a 250 degree kiln and let it dry for 48 hours – this is 12 times the USDA minimum requirement. We then hand select the best pieces of wood and deliver them to our customers around the country.
This means that when you choose Cutting Edge Firewood, you will consistently receive wood that is free from bugs, mold or fungus, is easier to light, burns hotter and longer, and adds incredible flavor.
We offer a wide variety of species and cuts of firewood, but on this page we will recommend the best options for your Forno Piombo Wood Fired Oven.
Choose Your Packaging: Boxes Vs Racks
We ship our boxes of cooking wood in a neatly packaged container via FedEx. Boxes have enough wood for 2-4 cooks and include fire starters and kindling. They are really convenient and arrive on your front door step. Shipping prices vary based on product and region and are listed when you checkout.
Boxes are great for backyard chefs who cook less frequently or who prefer the convenience of handling smaller quantities of wood. If you're an avid backyard chef then check out our racks below.
We also ship firewood inside of wooden racks. Each rack has the same amount of wood as 6-7 boxes of firewood.
We ship racks on a pallet and they get dropped off at your driveway. Each rack is 2′ x 4′ in dimension, the perfect size for moving around your property with a handtruck. If you plan to use your wood fired oven at least once a week, then racks are a great option.
Shipping costs for racks are the same throughout the United States – the more you ship the lower the cost of shipping. For the best value, consider our 16″ Firewood Ultimate Package, which includes two fire starter packages, an extra box of firewood, a handtruck, and complimentary shipping nationwide.
You can place an order for a rack below, or visit our shop page to see all products.
Choose your Wood:
Pizza Cut vs Standard Cut Cooking Logs
Pizza Cut Wood
We offer cooking wood that is specifically designed for pizza ovens. Our pizza cut wood is 16 inches long and 1-2 inches thick. We worked with professional pizza chefs to find the perfect size that would allow for a quick fire that burns incredibly hot and lasts long enough to cook several pizzas. All of our pizza cut wood is made from oak firewood, which provides great heat and subtle wood fired flavor that is perfect for pizza.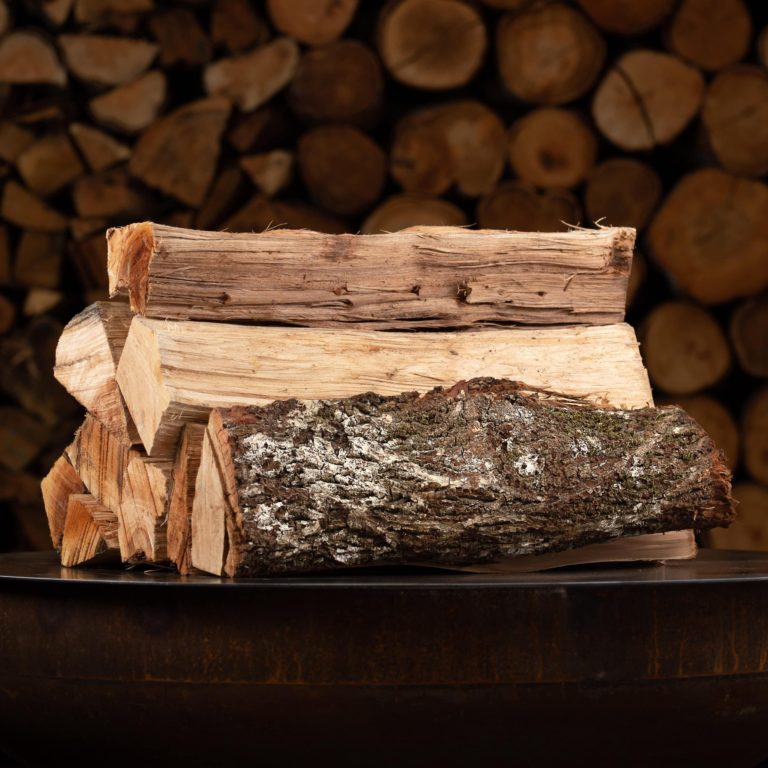 Standard Cut Cooking Logs
If you want thicker logs, then our standard cut cooking logs are 3-4 inches thick. We also offer a variety of different species, including pecan, hickory, oak, maple, apple, and cherry. These logs are great for extending the life of your cooking fire or for adding great flavor when cooking meats or vegetables in your Forno Piombo Wood Fired Oven. Each of our species has a unique flavor and aroma and can provide you with a memorable experience every time!
Questions or Concerns?
Here at Cutting Edge Firewood, we pride ourselves in providing the best firewood and cooking wood available. We also strive to offer the best customer service in the world. Feel free to contact us or give us a call at 678-878-2434 to connect!