Pecan Cooking Wood For Sale
With just the right amount of classic flavor and smoky flavor, Pecan wood for smoking and cooking is our most popular! Perfectly suited for meats such as ribs and poultry, it's popular amongst restaurants as well as home cooks.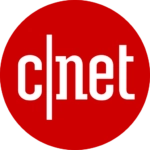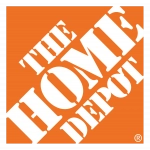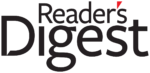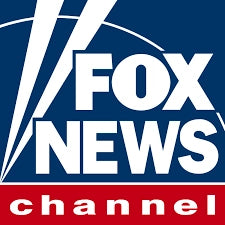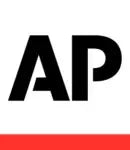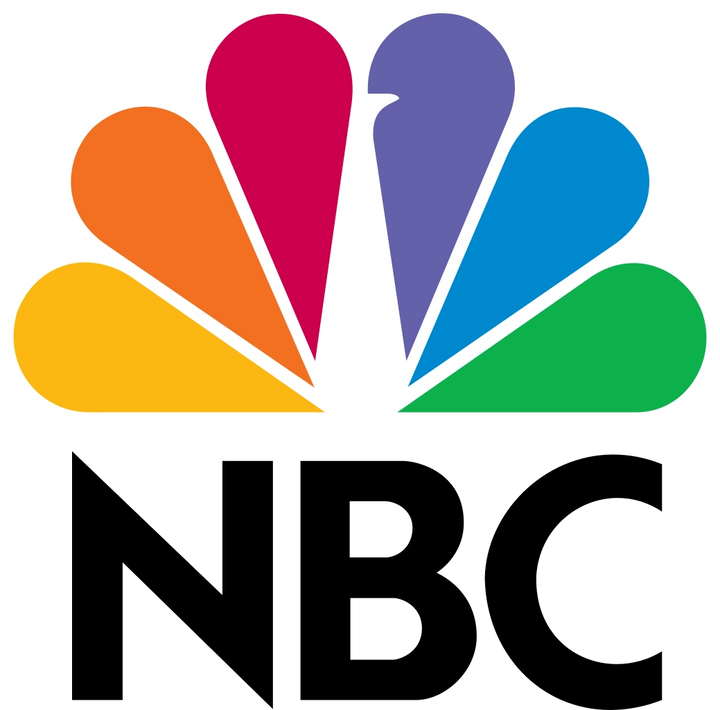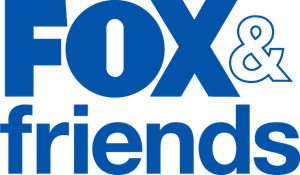 Pecan Wood for Smoking
As our most popular cooking wood, pecan is a favorite among home cooks, professional chefs, and hungry crowds. It's considered a moderate cooking wood because it has a stronger flavor than many types of splits and smoking chunks, but it's not overwhelming. As a member of the hickory family, pecan firewood is dense, strong, and smoky, but with a sweet, nutty taste.
Whether you're a backyard barbecue enthusiast or a professional in the kitchen, pecan offers a delicious taste and aroma that pairs well with various foods. Learn more about this crowd favorite below.
Pecan Cooking Wood
With just the right amount of classic wood-fired flavor, pecan offers a smoky taste that pairs perfectly with meats like ribs and poultry as well as vegetable dishes. Quality pecan wood from Cutting Edge Firewood is a popular choice for both restaurants and residential customers alike. It was even featured in Garden and Gun for its delicious taste and versatility.
We offer various cuts and packaging options for pecan firewood:
Pecan cooking wood box: Every box of cooking wood comes securely packaged with enough 16-inch pecan pieces for two to four cooks, as well as kindling, matches, and fire starters. You can also enroll in our box subscription option, which offers even more convenience and value.
Pecan wood chunks: Our pecan wood chunks for smoking are small and dense, making them perfect for use in smokers and grills. Every standard box comes complete with everything you need to prepare eight to 12 meals, while large boxes include enough chunks for 40 to 55.
Pecan wood rack: If you operate a restaurant or want to stock up on enough cooking wood to last you 15 to 25 cooking sessions, a rack stocked with pecan wood is just what you need. Our racks are sturdy and stylish, and they keep your wood safely away from the ground. Worried about the rain? We can also include a complimentary canvas cover for additional protection.
Pecan cooking wood splits: Our 8-inch cooking splits are just the right size to infuse your wood fire with a burst of pecan flavor. We cut our splits to accommodate vertical, offset, and kamado-style smokers.
Specialty sized wood: When you need your fire to burn longer than usual or have a large wood stove to heat, you might benefit from our specialty sized and extended burn cuts. Specialty size wood pieces are longer than standard cuts, designed to accommodate large fireplaces, fire pits, or wood stoves. Extended burn wood is three to four times thicker than standard pieces, allowing for a longer burn time.
When first harvested, pecan wood is more than 50% moisture. If you were to burn it as-is, you would be left with excessive, potentially hazardous smoke that doesn't reach the desired temperatures you want for cooking. You could leave your wood to season for months to a year, but then you risk exposing it to bugs, mold, fungus, and rot — besides, who wants to wait that long? The solution lies in premium kiln dried wood.
All of our cooking wood and firewood goes through a rigorous drying process that takes 48 hours — well over the USDA standard. The result is dry, top-quality wood that produces hot, bright flames without a trace of insects or fungus. Our firewood experts then carefully hand-pick each piece of wood or cooking chunk before safely packaging and processing your shipment.
Benefits of Choosing Pecan Firewood
Now that you know what makes pecan cooking wood from Cutting Edge so special, why should you use it in your next barbecue? Pecan has a rich, unique flavor that is both smoky and sweet, but its advantages go beyond taste:
It is versatile: You already know you can use pecan smoking wood to create tasty dishes in your smoker. It also makes a great wood when you want to use fire to create a special ambiance or add interest to an outdoor event. The bright, slow-burning flames will last through the night and fill your space with enjoyable light and fragrance.
It tastes and smells delicious: Pecan wood brings out the natural nuttiness of many dishes, and it releases a pleasant aroma when you burn it.
It is easy to work with: When you choose pecan firewood from Cutting Edge, gone are the days of fumbling with endless matches and using hazardous fire accelerants. All of our wood is easy to light, often taking only a single match! That's more time you get to prepare your food and spend time with your guests.
It looks good on display: Pecan wood is a warm, reddish color that comes in various light and dark shades. Because we cut all of our logs into uniform pieces, your pecan pieces will look visually stunning on display in your home or restaurant.
It burns cleanly: Because our kiln drying process removes the risk of mold, fungus, and bugs, your wood will produce a clean, even burn with minimal emissions. This clean burn is better for your food and minimizes harmful smoke so you can breathe easier.
Properties and Characteristics of Pecan Wood for Smoking
Pecan is probably the most beloved cooking wood in the South. Though the flavor is definitely a contributing factor, this is also because the region produces many of the country's pecan trees, making them more accessible than ever. Here are a few additional reasons why so many chefs prefer cooking with pecan:
Flavor: Pecan tastes good, and the flavor is versatile enough to adapt to a wide range of foods, allowing you to be as creative as you'd like. Use pecan wood for smoking meats, cheeses, vegetables, and desserts.
Aroma: As it burns, pecan releases a light, appetizing smell almost reminiscent of a savory bakeshop. This leads to a warm, welcoming environment that you and your guests are sure to love.
Quality: Our pecan wood chunks and splits are free of fungus and bugs and are cut uniformly, promoting a clean, even cook for all your favorite dishes.
Heat: Pecan is a very adaptable wood. Although it burns hotter than many other types, it doesn't burn quite as hot as oak. This middle-ground creates optimal cooking conditions for many challenging meals, including poultry and brisket.
Longevity: Your pecan wood flames will last a long time, with minimal maintenance required. Plus, every shipment arrives at your home fully ready to burn, so you can cook as soon as your hunger strikes!
Brightness: Pecan's bright, atmospheric flame is perfect for bringing a touch of warmth and light to restaurant dining, special events, and backyard cookouts.
The Flavor of Pecan Cooking Wood
When you use pecan for cooking and smoking food, you infuse your meals with a rich and robust sweetness. The taste is strong and noticeable, though milder than standard hickory smoking chunks or splits. Pecan wood flavor is similar to the taste of pecan nuts — light, buttery, and nutty. This unique profile makes pecan wood highly versatile.
You can pair it with gamey meats or weeknight chicken dinners to create a complex dish or use it to enhance the flavors of your favorite barbecue sauces and rubs. You can even use it in less traditional applications, like smoking your own cheeses and nuts.
Foods That Pair Well With Pecan Smoking Wood
Pecan naturally pairs well with certain flavors and foods, including brown sugar, bourbon, and bacon, so you should use these pairings to your advantage when crafting new pecan-inspired recipes. You can also combine pecan wood splits or chunks with other types of wood — pecan and apple and pecan and hickory are two delicious pairings — to create interesting new flavor combinations.
Some popular foods to smoke and cook with pecan wood include:
Chicken breasts, wings, and thighs.
Brisket.
Turkey breasts, thighs, and legs.
Pork and beef ribs.
Ham.
Lamb.
Pork butt.
Duck, venison, and game.
Salmon and other fish.
Nuts.
Cheese, including gouda and cheddar.
For your next pizza night, pair your pecan wood with our pizza oven firewood to enhance the taste of your cheese and toppings. Pecan wood is perfect for barbecue-style pies or pizzas with a lot of pork and cheese.
Pecan Wood for Smoking, Grilling, and Cooking
Cutting Edge Firewood has the pecan wood you need for smoking, grilling, and cooking to your heart's content. Whether you're cooking for friends and family or a restaurant full of hungry patrons, we understand that flavor, quality, and taste are non-negotiable. Our premium kiln dried wood is simple to work with and gives you the bright, long-lasting burn you need. Every shipment is guaranteed to be free of anything that could hinder the taste of your food, including insects and fungus.
Here are a few ways you can experience our premium quality for yourself:
Artisanal Delivery: If you live in or near Atlanta, you'll love our luxury Artisanal Delivery service. Once you order with us, our delivery professionals will deliver your shipment to your chosen place, carefully unloading and stacking it wherever you need. Though we would love to meet you, we want the process to be as convenient as possible, so your presence is not required for delivery. Our delivery experts are happy to demonstrate the best way to start a fire with your kiln dried wood and answer any questions you have.
Restaurant Partner Program: Our kiln dried pecan wood is used in restaurants and commercial kitchens nationwide because it burns cleanly, tastes great, and looks good displayed. Our experts can deliver your wood directly to your restaurant and stack it for you, freeing up your time for other areas of your daily operation. If you live outside the local area, many of our products include complimentary shipping and arrive in professionally packaged boxes and racks. We even have bulk ordering options available. Contact us to learn more about our Restaurant Partner Program.
Nationwide shipping: If you're eager to try our one-of-a-kind pecan cooking wood but live outside of our delivery area, don't worry! Cutting Edge Firewood is happy to ship the same top-quality wood logs, chunks, and splits anywhere in the United States. Whether you order a box, rack, or firewood products, rest assured your order will arrive quickly and securely packaged. Shipping rates vary depending on distance and product, but most items are eligible for complimentary shipping.
Products to Pair With Your Pecan Cooking Wood
You've ordered your kiln dried pecan wood, your favorite recipe is in hand, and all your friends and family are on the way. Before you know it, you'll be enjoying the taste and smell of smoky, sweet pecan. Here are a few more products to help you get the most from your cooking experience:
Roasting forks and fire irons: Our double-prong roasting forks will help you cook foods over an open fire quickly and safely. Our designer fire irons are available in several designs to match your style while allowing you to tend your fire from a safe distance. All roasting forks and fire irons are crafted out of durable metal and designed to complement any setting, which makes them perfect for any application.
Fireside seat: This spacious wooden fireside seat is a great addition to your backyard or patio. Its rustic appearance blends in with its surroundings, providing a comfortable place to roast over an open fire or sit while waiting for your meat to smoke. Complimentary Artisan Delivery is also available for this product.
Flame Boss 500 WiFi Smoker Controller:Take the guesswork out of smoking and grilling when you use the Flame Boss 500 WiFi Smoker Controller, which lets you monitor and manage the temperature inside your ceramic or kamado-style grill. This device makes it easier than ever to cook the most tender and delicious cut of meat every time.
Primo Oval LG 300 All-In-One:Are you in the market for a new smoker or grill? What about both? The Primo Oval LG 300 All-In-One is a backyard must-have that does it all — it grills, smokes, roasts, and bakes all your favorite foods.
Buy Pecan Wood for Sale at Cutting Edge Firewood
When your food's quality relies on premium cooking wood, look no further than Cutting Edge Firewood. Our kiln dried wood lets you breathe easier, with a clean-burning fire that burns brightly and lasts as long as you need it. Never worry about toxic mold, fungus, or insects, because our kiln drying process ensures your wood is free of any abnormalities.
Additionally, all of your wood will arrive at your home or business in uniform pieces, ready to burn when you are. If you live in or near Atlanta, our Delivery Artisans are happy to unload and stack your wood or show you a few tips and tricks for using your new pecan splits and logs.
Learn more about our cooking wood and fire accessories and place your order today!
★★★★★

This is beyond a doubt the best firewood I've ever purchased. Creates a beautiful, blazing hot, actual heat producing fire.

Terri K.
★★★★★

Delivery was awesome and firewood perfect. Timely and awesome service.

Howard G
★★★★★

I LOVE how this wood ignites and burns.

Chuck D
★★★★★

Great burn and taste for my pizza! The pizza wood from Cutting Edge is amazing.

Dusty D
Optional button