Shop Cooking Wood for Restaurants
Cutting Edge Firewood Is Your Restaurant Firewood Supplier
When you're looking for top quality firewood for your restaurant, choose Cutting Edge Firewood. We only select the best quality woods and have worked hard to find the right woods for cooking different types of foods.
We offer a variety of woods that work best for different cooking styles. Chefs use our wood are for cooking pizzas, smoking BBQ, and for grilling. We offer Oak, Hickory, Cherry, and Pecan cooking woods. We even offer a special Pizza Cut wood, specifically designed for pizza ovens.
These time-tested woods are preferred among chefs. To get the best fires for your cooking needs, choose the right woods. We know that when you use commercial firewood from Cutting Edge Firewood, you'll never use another supplier again.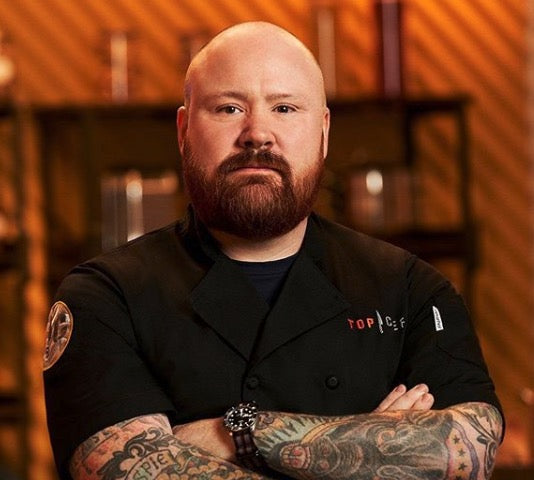 Chefs are Cooking with Cutting Edge Firewood
Chefs use our top quality firewood to make a variety of sophisticated dishes. With different types of wood and sizes of logs available, you can experiment to find the perfect flavor profiles for everything you make.
Joining industry leading chefs and try our cooking wood for the following dishes:
Pizza
Ribs
Brisket
Pulled Pork
Fish
Steak
Chicken and wings
Vegetables
Combined with your secret techniques, ingredients and expert skills, our firewood will make your specialty food taste incredible.
Cutting Edge Firewood offers specialty pricing that is exclusive to restaurants. Contact us today to learn more about our restaurant partner program.
Cutting Edge Cooking Chunks are Perfect for Restaurants
If your restaurant uses Big Green Eggs, Kamado Joes, or any other kind of kamado grill, then we have great news! Our cooking chunks are the perfect size for adding real wood flavor to any meal. We provide large wood chunks that consistently provide the best flavor. It ignites quickly, provides clear blue smoke, contains no bugs, mold, or fungus, and most importantly, provides amazing flavor!
Our pecan chunks were recently featured in Garden and Gun Magazine. We also ship our cooking chunks across the United States to chefs who want to give their customers a memorable experience. All cooking chunks receive complimentary shipping – we make it easy for you to source the best possible chunks.
Learn more about our wood chunks for smoking now, or see some of the testimonials below.
Testimonials
We are passionate about great fires, but we aren't the only ones! Here is what other people have to say about our Cutting Edge Kiln Dried Firewood:
The wood burns clean and hot, and lights easily. It's the right size for small pizza ovens like the Ooni. The customer service and communication is terrific and the wood arrives in a heavyweight box that's easy to move.

Morgan J.
From the time I place the order to the time of delivery was less than three hours! The wood is the perfect size for our new dome pizza oven. It made the best birthday gift for my husband.

Brianna D.
Love the pizza wood for small ovens. Lights easily burns hot and even. It is the perfect fuel for the Gozney Dome.

Shawn W.
Benefits of Cutting Edge Firewood
Wondering why Cutting Edge Firewood is right for your restaurant? Check out these benefits:
1) Cutting Edge Firewood Has A Longer Burn
Cutting Edge Firewood is specifically treated to produce more heat. Our firewood can last up to 40% longer than seasoned firewood. Our special, kiln dried process also means you can heat up your grill or oven faster than ever before.
You and your employees will waste less time messing with firewood, and have more time for focusing on your customer and their food.
2) We Deliver Firewood to Your Restaurant
When you order firewood from Cutting Edge Firewood, we make sure that it arrives when you need it.
If you're local to the Atlanta and North Atlanta areas, we deliver all of our orders ourselves in our fleet of trucks. Our delivery artisans make sure that each stick of firewood is packed properly and safely so it arrives at your restaurant in pristine condition.
If your location is outside of Atlanta, you can still receive our high-quality restaurant cooking wood at your restaurant. We will work closely with you to choose the right shipping methods so that your order arrives on time and when you need it. All of our Cooking Chunks receive complimentary shipping as well!
3) Cutting Edge Firewood Provides Memorable Flavors
Everyone who visits a restaurant is looking for that special kick of flavor that is unforgettable. Cutting Edge Firewood helps provide that flavor. We take great efforts to select only the best wood, and our kiln dry process ensures our wood provides a clean burn with no pests, fungus, or mold.
When you cook with Cutting Edge Firewood, the flavors of Cherry, Pecan, Oak or Hickory will improve the quality of your food and keep customers coming back for that unforgettable flavor.
4) Clean Wood – No bugs, mold, or fungus
Our superior kiln drying process means we only deliver the cleanest wood. You can safely store your firewood inside and rest assured it won't bring any pests or mold with it. Not only that, the wood will have a cleaner burn with a much more enjoyable fragrance.
5) Special Restaurant Partner Program
We offer special pricing to restaurants as part of our Restaurant Partner Program. We are all about customer service and building relationships, and we love working with restaurants.
If you're looking for the best firewood in the area and want to add amazing flavors and texture to your food, contact the experts at Cutting Edge Firewood. We want to help you find the right firewoods for your restaurant and help you decide how frequently you need to restock.
Give us a call at 678-878-2434 or fill out our online form below to learn more.