Boxes of Firewood For Delivery Now
Everything you need for an easy, amazing fire!
What makes the Cutting Edge Firewood box so special?
It all starts with our obsession with making the best firewood available, period. We condition our wood for 48 hours – that is 12 times longer than the USDA standard.
This care and conditioning means that Cutting Edge Firewood offers several benefits, including:
It is easier to light
It burns brighter and longer
Our fires produce less smoke
It creates a livelier flame with more heat
Our wood is free from pests, mold, and fungus
Because our firewood is pest and mold free, you can feel safe receiving and storing boxes anywhere in your home.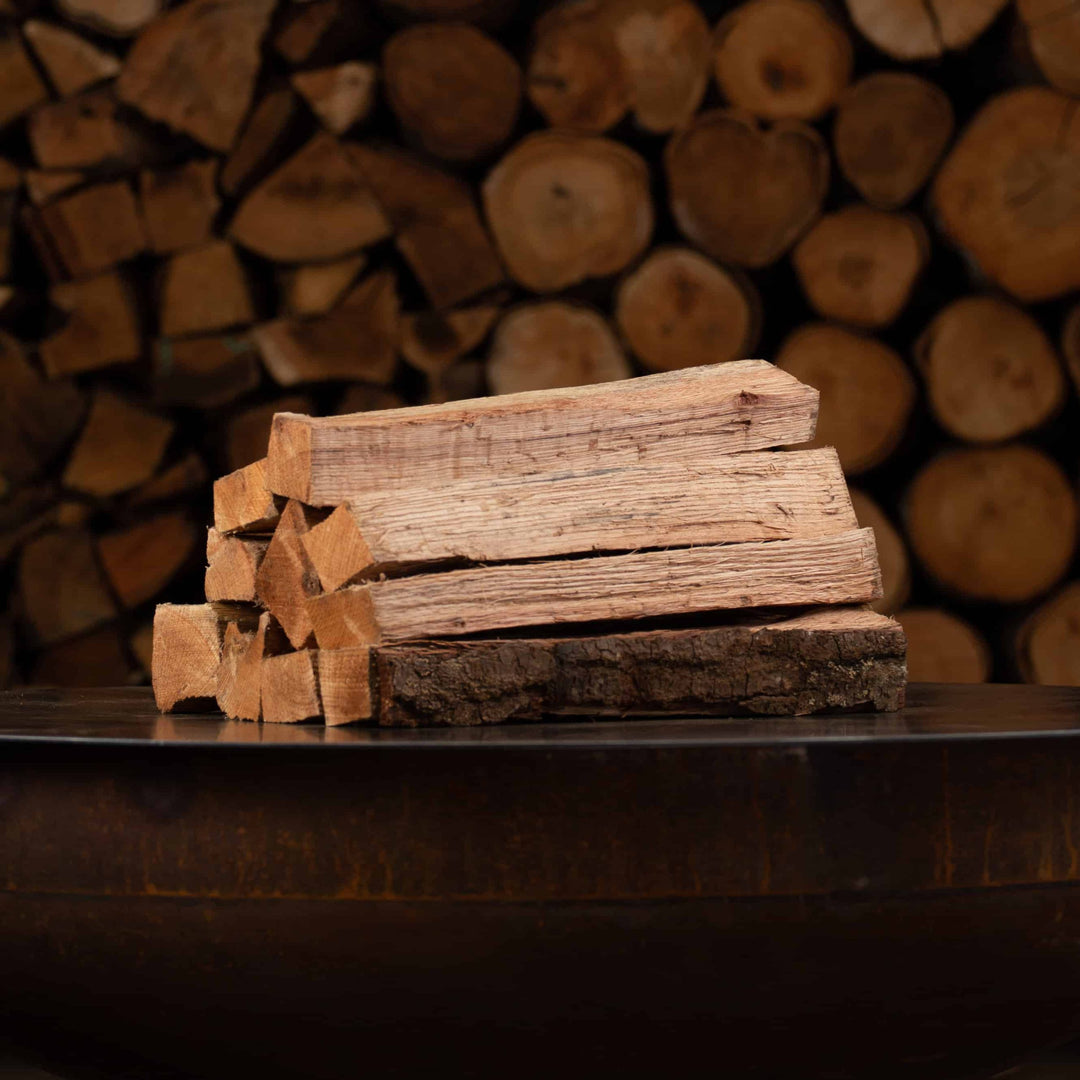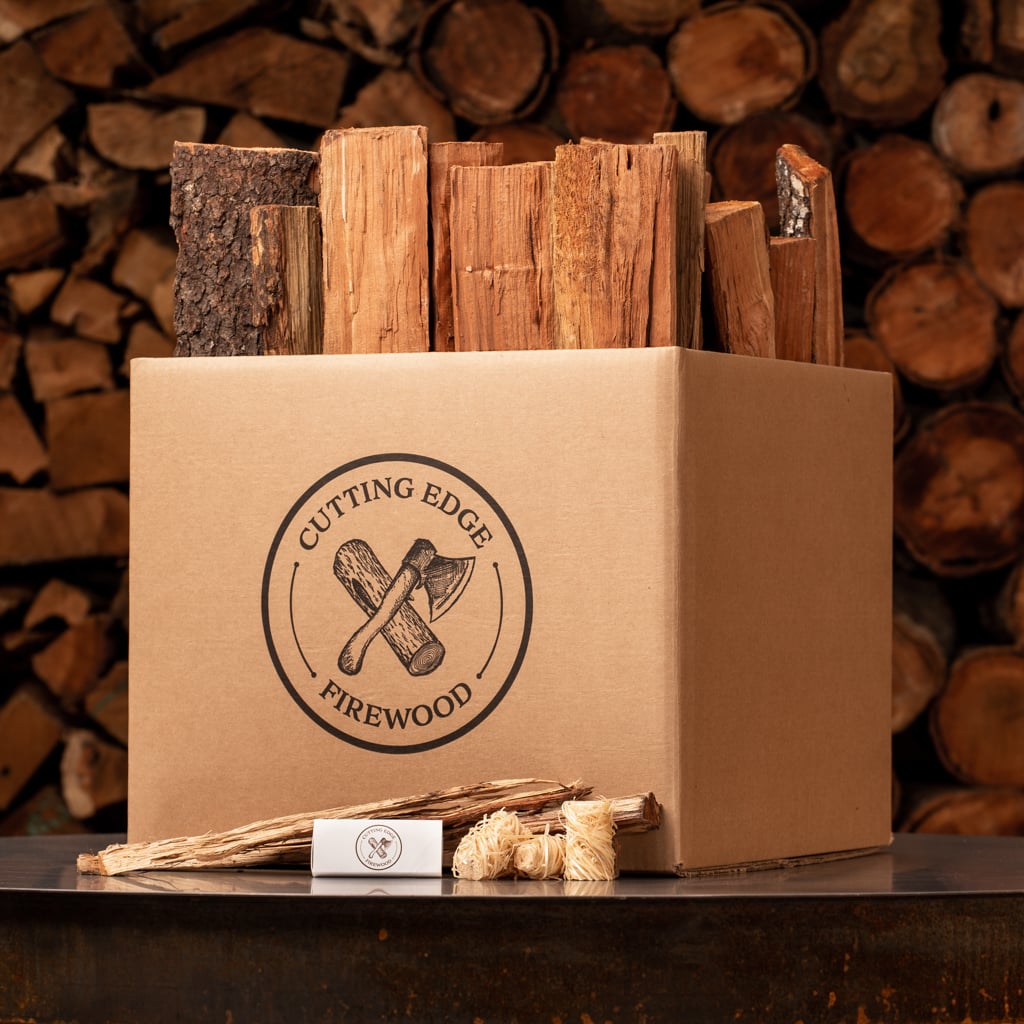 What's in the Box?
Our firewood boxes have more than just firewood. They also include everything you need for an easy and enjoyable fire experience. Each box contains:
A box of cigar matches (you'll only need one match for each fire)
4 Excelsior fire starters
4 pieces of heart pine
Several pieces of kindling
Enough wood for 2-4 fires
Instead of fighting to light poorly seasoned wood and getting smelly smoke in your eyes and clothes, you can start your fire the Cutting Edge way. In a matter of minutes, you'll have a roaring, crackling flame and be ready to enjoy your fire with family and friends.
We offer boxes of firewood in several different varieties, all of which can be seen below. Each box contains enough wood for 2-4 fire experiences.
Boxes make great gifts and are perfect for vacations as well. Order a box today to experience the Cutting Edge difference yourself!
★★★★★

Absolutely the best run company imaginable!

Homer R.
★★★★★

Awesome firewood, best service in the world

Joe J.
★★★★★

Great burn and taste for my pizza! The pizza wood from Cutting Edge is amazing.

Dusty R.
★★★★★

This is beyond a doubt the best firewood I've ever purchased. Creates a beautiful, blazing hot, actual heat producing fire.

Terri K.
★★★★★

Delivery was awesome and firewood perfect. Timely and awesome service.

Howard G.
★★★★★

I LOVE how this wood ignites and burns.

Chuck D.
★★★★★

Love the boxes the chunks of wood comes in! Nice thick chunks that works for my vertical charcoal smoker.

Antonio J.
★★★★★

From ordering online to delivery. Cutting Edge has impeccable customer service and absolutely beautiful wood.

Craig B.
★★★★★

We're in love with the cherry wood smell— but the thing that will bring us back to Cutting Edge was the *truly truly truly* exceptional customer service.

Eugene P.