Cooking with apple wood is as American as apple pie or Johnny Appleseed. It provides a sweet, apple-smoked flavor to your food and is a crowd favorite when cooking pork, poultry, seafood, and lamb.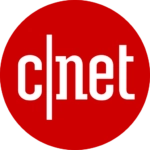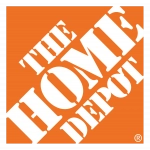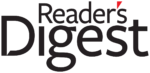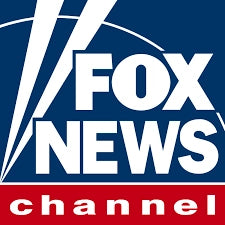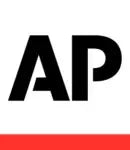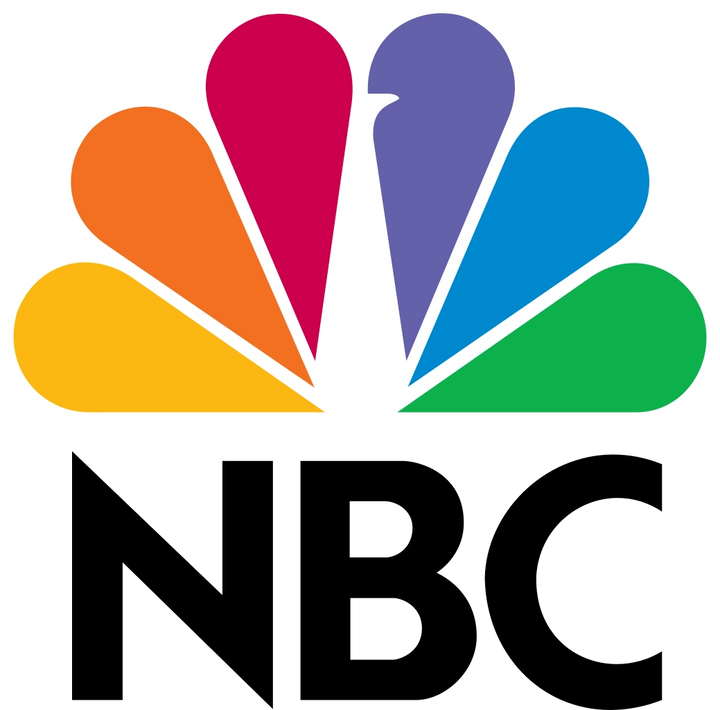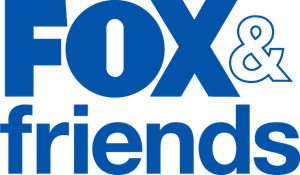 AppleWood
When you want to create memorable, mouthwatering dishes, you have several types of cooking woods to choose from. Each type of wood creates distinct tastes and aromas, and one of the most popular is applewood. Infusing dishes with applewood flavor is as American as Johnny Appleseed or baked apple pie, and crowds love the sweet, apple flavor the smoke provides.
Because of our rigorous drying process, you know that all of our apple wood will arrive dry and free from bugs, mold, or fungus. That means your food gets nothing but the best. Our apple wood will burn clear and consistent, providing great flavor throughout the duration of your cook.
We offer 3 different cuts of apple wood:
16″ cooking logs: ideal for full sized smokers or open pit fires
8″ cooking splits: ideal for offset and vertical smokers
2-4″ Smoking chunks: ideal for kamado style grills like Big Green Egg, Kamado Joe, or Primo.
All apple wood is packaged into boxes are packed neatly and delivered to your front door – anywhere in the continental United States!
Benefits of Choosing Applewood
Like all fruit-bearing variations, applewood trees are a type of hardwood tree. Applewood contains minimal resin, which promotes a clean burn without excessive smoke or emissions. Though you can use applewood for non-culinary purposes, you will have much more success using it to grill and smoke foods on a smoker or in a wood-fired oven.
This wood burns low and slow, producing a bright, hot flame, and it requires minimal maintenance. Applewood's reddish-gray streaks make it a popular choice for furniture and woodworking, and the colors look beautiful when you display your cooking wood in your home.
Choosing Our Premium Apple Cooking Wood
At Cutting Edge Firewood, we dry every piece of our firewood, cooking wood, and cooking chunks in a high-heat kiln to create the best burn quality possible. Because of our rigorous 48-hour drying process — which is 12 times more than the USDA standard for kiln dried wood — you can be confident that all of your applewood will arrive cut into uniform sizes and free from bugs, mildew, disease, mold, or fungus.
What does this mean for you? A clean, even burn and the best cooking conditions for your meal. Our applewood will burn clear and consistent, providing the absolute best flavor throughout your cook.
If you're ready to experience the Cutting Edge difference, our applewood is available in the following forms:
Cooking logs: Our cooking logs are 16 inches long, which is standard. They are ideal for full-sized smokers or open pit fires.
Cooking splits: Cooking splits are smaller pieces of wood intended for culinary use and ideal for offset and vertical smokers. All of our splits are 8 inches long.
Smoking chunks: Suitable for use in kamado-style grills like Big Green Egg, Kamado Joe, and Primo, our wood chunks for smoking are roughly 2 to 4 inches and hand-picked for perfect quality.
To determine whether you need logs, splits, or chunks, consider the size of your smoker. Smaller units typically require smaller sizes, like chunks or splits, while cooking logs are usually reserved for larger smokers or commercial applications. Feeling adventurous? In addition to our delicious applewood splits and chunks, consider ordering a variety pack of some of our most popular cooking flavors.
Applewood From Cutting Edge Firewood
When it comes to our kiln dried logs, we offer three different variations — box, rack, and specialty size:
Box: When you order an applewood cooking box from Cutting Edge, you'll receive enough wood for several cooking sessions, as well as some kindling, fire starters, and matches. We neatly package the applewood into boxes and deliver it to your front door, anywhere in the continental United States!
Properties of Kiln Dried Applewood
Applewood is well-known for its delicious flavor and is a favorite among professional chefs, pitmasters, and home cooks due to its sweet, fruity taste. Though there are multiple types of apple trees, the most popular for applewood is the Malus pumila. Wood harvested from this apple tree variation is dense and strong, making it perfect for long-lasting fires.
At Cutting Edge, we carefully source and harvest all applewood from healthy, robust trees before they undergo our kiln drying process. After they are thoroughly dry, we hand-pick the best pieces to package in your box or rack.
Interested in trying applewood for smoking or grilling your next dish? Here are a few reasons why you should consider it:
Flavor: If you're looking for a delicious flavor that is neither too subtle nor too overpowering, applewood is the choice for you. It adds just enough sweetness to complement natural tastes and leave a hint of caramelized flavor behind.
Usability: All of our firewood and cooking wood is simple to ignite, and our apple cooking wood is no exception. Don't waste your valuable cooking time struggling to light a fire — all it takes is a single match! Plus, all of our wood arrives ready to burn, so you can start the cooking process as soon as possible.
Aroma: Apple smells just as good as it tastes, making it an especially great choice for special events. The best part? You can enjoy the aroma without breathing in excessive smoke since all of our cooking wood burns cleanly.
Brightness: Our flames burn brightly and create a comfortable atmosphere, whether in your smoker or fireplace. Enjoy the sight of a bright and bold fire during the cooking process.
Heat: Our kiln dried woods reach the high temperatures you need to create a cooking chamber for your meat, veggies, and other foods. Since all cooking wood, splits, and chunks are cut to uniform sizes, your fire will distribute this heat evenly, resulting in mouthwatering food.
Burn time: Applewood burns for a long time, so it's the perfect choice for those "low and slow" meats we all know and crave.
Quality: When cooking, your wood quality is the most important factor to consider. In addition to its low emissions and clean smoke, all of our cooking wood is free of bugs, mildew, mold, and fungus. You can ensure you'll get the best possible wood for your cooking applications, making your meals safe and deliciously edible for all.
Is Applewood Good for Smoking?
Applewood is perfect for smoking meats, cheeses, and vegetables, and it is especially popular when combined with other cooking woods, like hickory. It provides a subtle flavor you can build upon by cooking your food over the smoke for a longer time or adding other flavorful mix-ins to your dish — like herbs, sugars, spices, and sauces. Though cooking meat is undoubtedly one of the most popular ways to utilize applewood for barbecues, it's also perfect for accentuating vegetable-based dishes and even some smoke-infused desserts.
Though you won't get the same vivid pink tones in your meat as you would when cooking with cherry wood, applewood smoke may change the color of lighter meats, like chicken and turkey.
Smoking With Applewood
Ready to start? Here are a few things you need to know about cooking with this fan-favorite wood to create delectable applewood-smoked dishes:
Cook low and slow: Applewood performs at its best when you give it time to cook foods low and slow, which allows the sweet, smoky flavor plenty of time to absorb fully into the meat you're preparing.
Keep the wood dry: Despite what you may have heard, you should never soak your wood chunks or splits before using them. This will interfere with the cooking process by lowering the cooking temperature, and it will create a lot of steam that will cause your food to cook unevenly.
Use a recipe: If this is your first time cooking or smoking meat with wood, use a recipe and meat thermometer to ensure your food reaches the perfect level of doneness. Some meats require longer time over the fire than others, and some should be removed from the smoke as soon as they are cooked through. For example, many chefs leave ribs to smoke all day long to create a flavorful bite but may pull chicken earlier to avoid overwhelming the meat with applewood flavor.
Get creative: Applewood is delicious on its own, but why not experiment with new flavor combinations and create a dish that is uniquely yours? By adding flavored splits to your fire, you'll keep your guests guessing and wanting more. Popular applewood pairings include apple and hickory, apple and pecan, apple and oak, and apple and cherry.
Flavors of Applewood
Applewood has a mild, subtle sweetness that — when given plenty of time to infuse your food — will create a burst of flavor in any dish. This natural sweetness pairs well with all types of foods, especially meats and cheeses.
What Foods Are Best When Smoked or Cooked With Applewood?
Though applewood is flavorful in its own right, you can easily adapt apple firewood to enhance and complement various foods, including:
Bacon.
Pulled pork.
Chicken breasts, wings, and thighs.
Whole hams.
Potatoes.
Cheese, especially brie and cheddar.
Corn on the cob.
Pork chops and loin.
Turkey breast and thighs.
Shrimp.
Salmon.
Pork and beef ribs.
Applewood also pairs nicely with other flavor add-ins, like brown sugar, honey, maple, cinnamon, and herbs, as well as different types of wood. For example, blending pecan and applewood can create a sweet, nutty flavor to complement a range of dishes.
Are you hosting a pizza night? Cutting Edge Firewood offers Pizza Cut wood that we designed with wood-burning pizza ovens in mind. Our Pizza Cut wood is crafted out of dense oak, and it burns long and hot to ensure your meals come out perfectly whenever you throw a pie in the oven. Pair it with applewood chunks for the perfect slice.
Cutting Edge Firewood Shipping and Delivery Services
Cutting Edge Firewood offers complimentary shipping nationwide on chunks and splits and local same day delivery to the Atlanta area. No matter where you are, we're here to help! Learn more information about our delivery and shipping services below:
Artisanal delivery: Gone are the days of finding the time to haul and load your own wood! If you live in the Atlanta area, take advantage of our Artisanal Delivery service. Once you place your order, our Delivery Artisans will deliver your cooking wood to your home and carefully unload and stack it wherever you choose. If you can't be there during our delivery window, don't worry! Just let us know where you want your order placed, and we'll take care of it quickly.
Direct shipments: If you live outside Atlanta, you can still receive the same top-quality, kiln dried applewood firewood delivery. We happily ship our products nationwide, including both boxes and racks. Though exact shipping rates vary depending on distance and the product you're ordering, many items are eligible for complimentary shipping.
Fireside assistance: After we deliver your wood, our professionals are happy to demonstrate the most effective way to ignite your fire and answer any questions you have about using our kiln dried wood. If you want even more hands-on help, we also offer Fire Butler service for special events in the Atlanta area.
Get the Most From Your Apple Cooking Wood
If you want to take your cooking game to the next level, Cutting Edge has several products to help you make the most of your cooking wood, including:
Flame Boss 500 WiFi Smoker Controller: Our Flame Boss 500 WiFi Smoker Controller will help you monitor and control the temperature inside a ceramic or kamado grill, so you never again need to worry about over- or undercooking your favorite foods.
Roasting forks: Applewood is for more than just meats and slow-smoked meals — it can also add a unique twist to your next marshmallow or hot dog roast! Our double prong roasting forks are ready to help you take your bonfire or camping trip up a notch.
Primo Oval LG 300 All-In-One: The Primo Oval LG 300 All-In-One can grill, roast, smoke, and even bake foods, making it the perfect pairing for your applewood chunks.
Cigar matches: Our CEF cigar matches are long enough to start your fire with ease and arrive carefully packaged in a professionally branded box.
Our Delivery Artisans are also available to help you get the most out of your apple cooking wood by teaching you the best methods for starting your fire. We are happy to deliver your racked wood shipments with a top-quality cover to protect your wood from the weather. This cover ensures your wood will last for as many cooking sessions as you need it to, all while shielded from the elements.
Get Kiln Dried Applewood From Cutting Edge Firewood Today
Whether you are competing in a culinary competition or simply planning a backyard barbecue, applewood provides a perfect balance of sweet and smoky flavor that will complement almost any dish. Delicious, tender food calls for high-quality kiln dried wood from Cutting Edge Firewood. Learn more about our firewood for cooking, range of available services, and firewood for sale, or place your order with us today!