★★★★★

Absolutely the best run company imaginable!

Homer R.
★★★★★

Awesome firewood, best service in the world

Joe J.
★★★★★

Great burn and taste for my pizza! The pizza wood from Cutting Edge is amazing.

Dusty R.
★★★★★

This is beyond a doubt the best firewood I've ever purchased. Creates a beautiful, blazing hot, actual heat producing fire.

Terri K.
★★★★★

Delivery was awesome and firewood perfect. Timely and awesome service.

Howard G.
★★★★★

I LOVE how this wood ignites and burns.

Chuck D.
★★★★★

Love the boxes the chunks of wood comes in! Nice thick chunks that works for my vertical charcoal smoker.

Antonio J.
★★★★★

From ordering online to delivery. Cutting Edge has impeccable customer service and absolutely beautiful wood.

Craig B.
★★★★★

We're in love with the cherry wood smell— but the thing that will bring us back to Cutting Edge was the *truly truly truly* exceptional customer service.

Eugene P.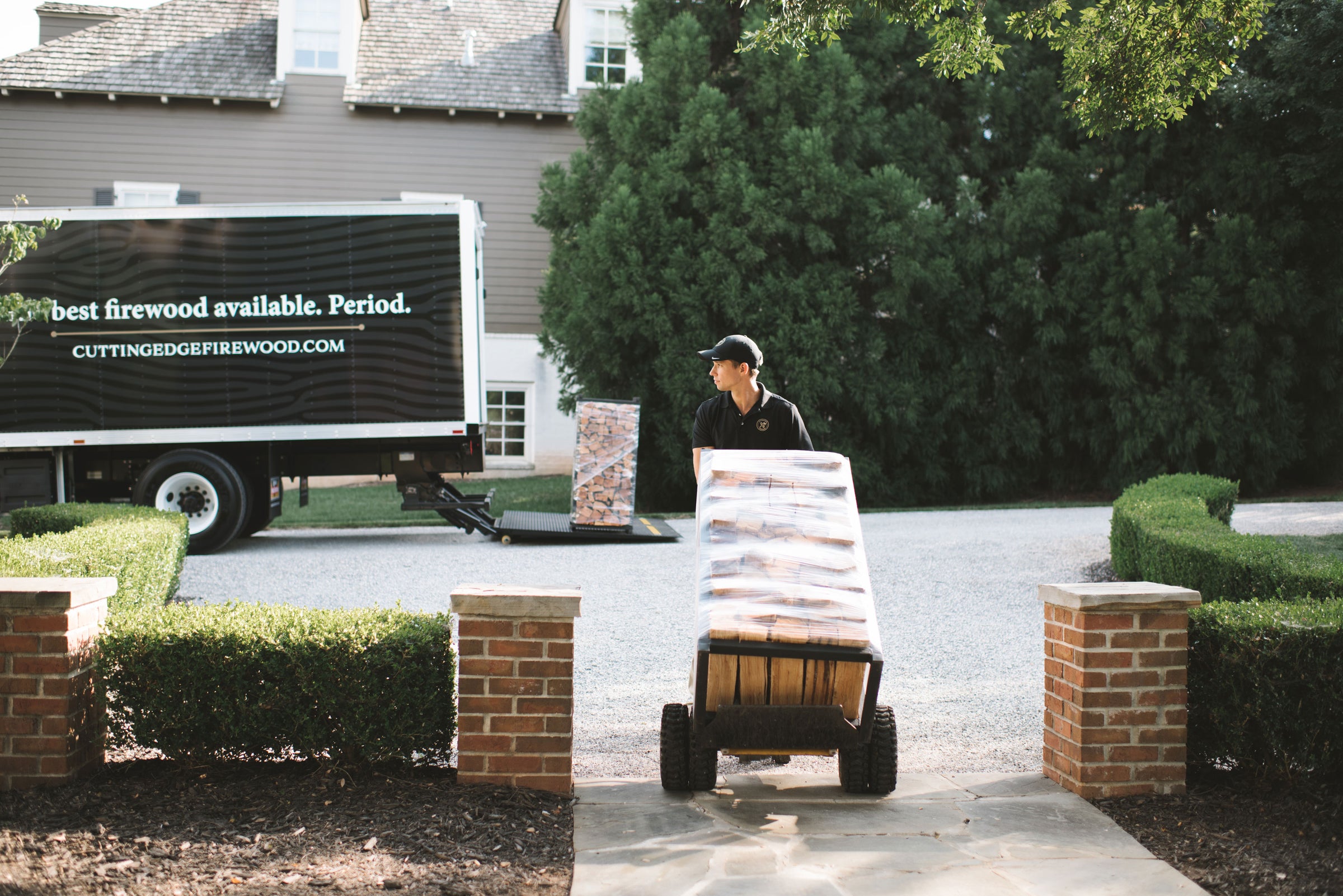 COMPLIMENTARY SHIPPING ANYWHERE IN THE CONTINENTAL UNITED STATES!
Experience the convenience of having firewood delivered straight to your door with our ultra-premium firewood boxes that are packed with everything you need for a perfect night by the fire.