Measuring roughly 8" in length, our mid-sized pizza wood is easy to light and burns long and hot, imparting a delicious smoky flavor and perfectly crisp texture to your pizzas. Our pizza wood is made from sustainably sourced oak, carefully selected and cut by our experts to ensure the ultimate wood-fired cooking experience. With Cutting Edge pizza wood, you can easily elevate your at-home pizza game and impress your guests with delicious, restaurant-quality pizzas. Order your supply today and experience the difference for yourself.
Our Mid-Sized Pizza Wood is the perfect size for ovens with an internal diameter of 18 inches to 26 inches. That includes the Gozney Dome Pizza Oven, Santino 60 Pizza Oven, and the Enzo 65 Pizza Oven. You can also mix our Mid-Sized Pizza Wood with our Mini Pizza Wood on a few of the larger portable pizza ovens like the Ooni Karu 16.
★★★★★

Absolutely the best run company imaginable!

Homer R.
★★★★★

Awesome firewood, best service in the world

Joe J.
★★★★★

Great burn and taste for my pizza! The pizza wood from Cutting Edge is amazing.

Dusty R.
★★★★★

This is beyond a doubt the best firewood I've ever purchased. Creates a beautiful, blazing hot, actual heat producing fire.

Terri K.
★★★★★

Delivery was awesome and firewood perfect. Timely and awesome service.

Howard G.
★★★★★

I LOVE how this wood ignites and burns.

Chuck D.
★★★★★

Love the boxes the chunks of wood comes in! Nice thick chunks that works for my vertical charcoal smoker.

Antonio J.
★★★★★

From ordering online to delivery. Cutting Edge has impeccable customer service and absolutely beautiful wood.

Craig B.
★★★★★

We're in love with the cherry wood smell— but the thing that will bring us back to Cutting Edge was the *truly truly truly* exceptional customer service.

Eugene P.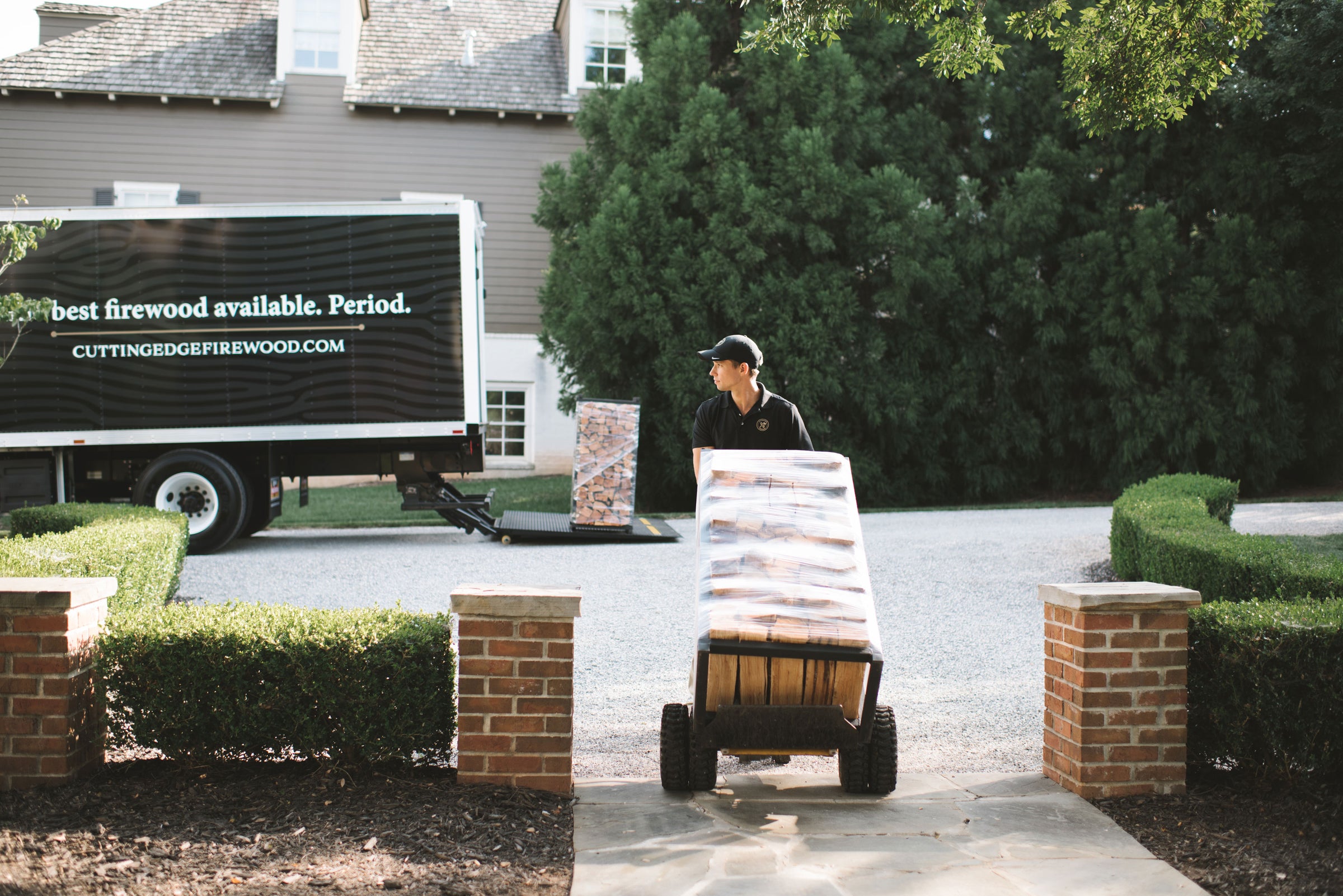 COMPLIMENTARY SHIPPING ANYWHERE IN THE CONTINENTAL UNITED STATES!
Experience the convenience of having firewood delivered straight to your door with our ultra-premium firewood boxes that are packed with everything you need for a perfect night by the fire.