Thanks for printing! Don't forget to come back to Cutting Edge Firewood for fresh articles!
Firewood Subscription Service
Never worry about forgetting to buy firewood before an event, holiday, or snow storm! With the convenience of the Cutting Edge Firewood Subscription Service, a Delivery Artisan delivers once a month to fill up and exchange the Cutting Edge Firewood Rack with cover included. Each delivery includes the Cutting Edge Firewood Rack every delivery, every month, for a full year. Available in Hickory, Oversized Hickory, Oak, Oversized Oak, Pecan, Cherry or Pizza Cut, the Cutting Edge Firewood Subscription Service offers several different options to meet your firewood and cooking wood needs.

Questions about this service?
Contact Us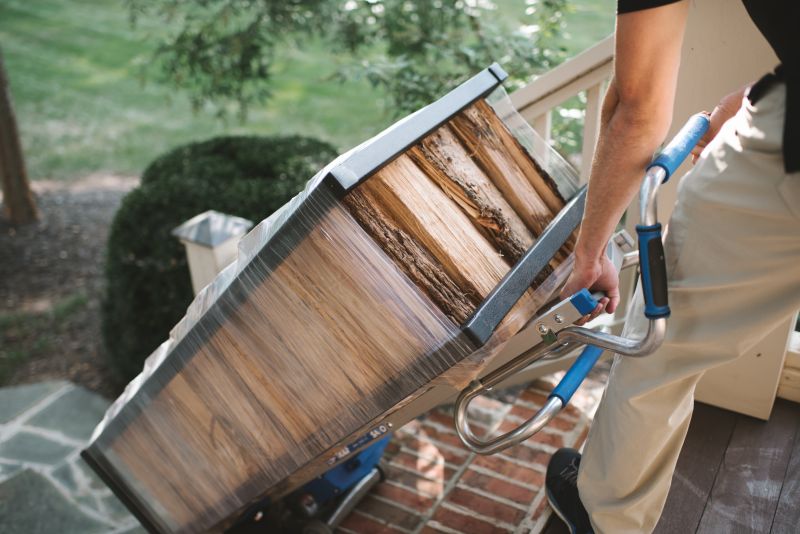 Artisanal Delivery Service
Cutting Edge Firewood's Artisanal Delivery Service is a luxury white glove delivery service that takes the work out of buying and receiving firewood. Delivery Artisans — our dedicated delivery service experts — deliver firewood to the location of your choice in exclusive, patent pending, airbrushed firewood racks with a high-quality canvas cover perfectly stacked every time. This service provides ready to use firewood every time with expert firewood knowledge. The Delivery Artisans can even start the first fire and demonstrate how to have the best experience.
Firewood racks with covers. These racks are capable of being transported across tough terrain including stairs. The next time an order is placed, the existing rack will be exchanged.
Delivery time is cut in half. With the Delivery Artisans' cutting edge methods, no one even has to be home during the firewood delivery.
Interactive delivery images. Sometimes it can be difficult to explain exactly where and how the firewood should be stacked. The images of the delivery area keeps the Delivery Artisans one step ahead to ensure precise, quick, and seamless firewood delivery.
Knowledgeable fire experts. The Delivery Artisans are more than happy to share their expertise and even start the first fire of the season for you.

Schedule A Firewood Delivery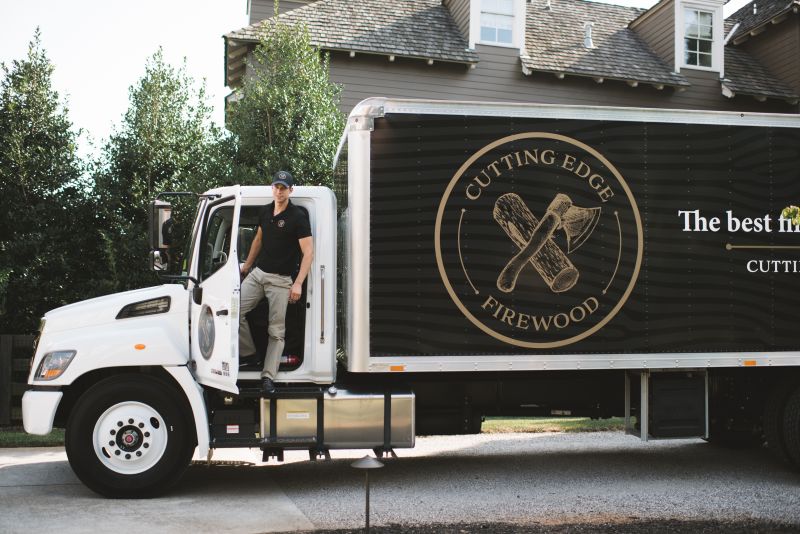 Fire Starting Service
Starting a fire correctly can be a challenge, especially if you're out of practice or new to the art of fire lighting. But no matter whether you're a fire pit master or have never tried to light a fire before, igniting a fire that will stick can intimidate any firewood user. Allow the firewood experts to do the hard work for you of getting that flame going.
With each firewood delivery, our expert Delivery Artisans are more than happy to walk you through how to build a fire that will last. After your firewood is set up, our experienced team will stay to answer any questions you might have about starting and maintaining your fire and will even light your fire for you so that you can spend more time making lasting memories with friends and family.
Are you not going to be home during the delivery? Do you want to come home to the wonderful aroma of freshly delivered kiln dried firewood already perfectly stacked? Would you like the logs to be in the fireplace or fire pit so all you have to do is light a single match? These are all complementary options available with a kiln dried firewood delivery.
Firewood Stacking Services
One of the biggest problems with ordering firewood is finding a place to store it. Do you stack it on the ground against your home, hide it away in a shed or lean it against your fireplace? None of these options can truly keep your firewood safe and protected from rain or pests. A firewood rack is the most aesthetically pleasing and convenient organizing method.
But a firewood rack can also present a problem if you don't know how to set it up and store your wood correctly. Allow our expert Delivery Artisans to help. With a firewood and rack purchase, our Delivery Artisans will hand-deliver your order to your home, set up your firewood rack and beautifully stack your wood on the rack for you at no additional charge. They'll even stay to answer any questions you might have about proper firewood storage.
Our team can stack your firewood either outdoors or inside your home. Just tell our Delivery Artisans where you'd like your wood, and they'll stack it to meet your unique needs.
Contact Us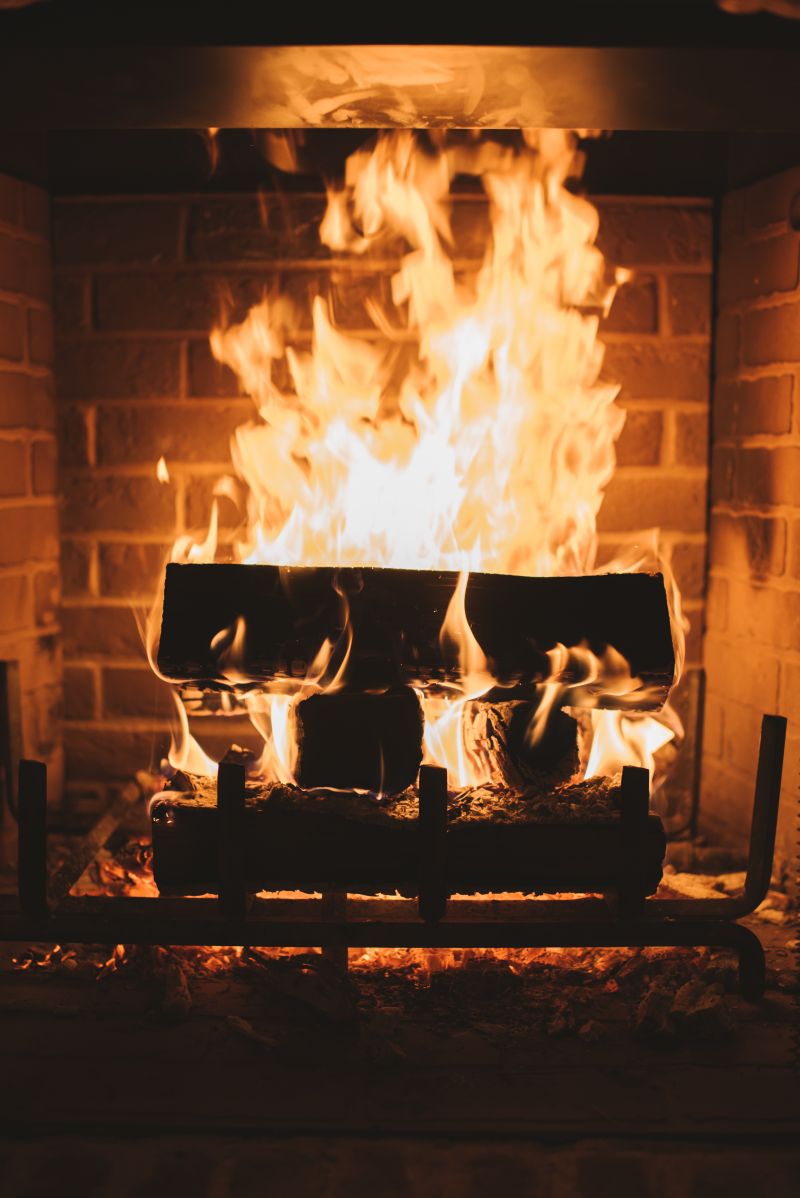 Cutting Edge Fire Butler Service for Weddings & Events
Are you hosting a wedding or other large group event? A fireplace or fire pit can be a great gathering place for guests to socialize around, but you can't thoroughly enjoy the atmosphere your fire creates if you have to spend your time tending it yourself. With our Fire Butler Service, one of our experienced Fire Butlers will tend to your fire throughout the day so that you can be fully involved in your event.
Give your next wedding or event the Cutting Edge difference with a Fire Butler. This luxury fireside service includes:
Delivery, set up, management and clean up of fire pit(s) and/or fireplace(s) and kiln dried firewood
Fire Pit(s)
Firewood tools including steel fire pit cover, designer fire iron and metal shovel
A knowledgeable and trained Fire Butler dressed for the wedding or event occasion
An order of standard or 24" Hickory complemented with Uncut Rounds
A bundle of Heart Pine
A box of Kindling
Ask about our s'mores by the fire option to bring the wedding or event to the next level!
Speak with a customer relations specialist today about your specific needs for your social event, party or wedding. Each event is unique, so we are more than happy to customize this service for you.
Cheers!
Click Here For Fire Butler Inquiry