Thanks for printing! Don't forget to come back to Cutting Edge Firewood for fresh articles!
Artisanal Delivery Service
Cutting Edge Firewood's Artisanal Delivery Service is a luxury white glove delivery service that takes the work out of buying and receiving firewood. Delivery Artisans deliver firewood to the location of your choice in exclusive, patent pending, airbrushed firewood racks with a high-quality canvas cover perfectly stacked every time. This service provides ready to use firewood every time with expert firewood knowledge. The Delivery Artisans can even start the first fire and demonstrate how to have the best experience.
Firewood racks with covers. These racks are capable of being transported across tough terrain including stairs. The next time an order is placed, the existing rack will be exchanged.
Delivery time is cut in half. With the Delivery Artisans' cutting edge methods, no one even has to be home during the firewood delivery.
Interactive delivery images. Sometimes it can be difficult to explain exactly where and how the firewood should be stacked. The images of the delivery area keeps the Delivery Artisans one step ahead to ensure precise, quick, and seamless firewood delivery.
Knowledgeable fire experts. The Delivery Artisans are more than happy to share their expertise and even start the first fire of the season for you.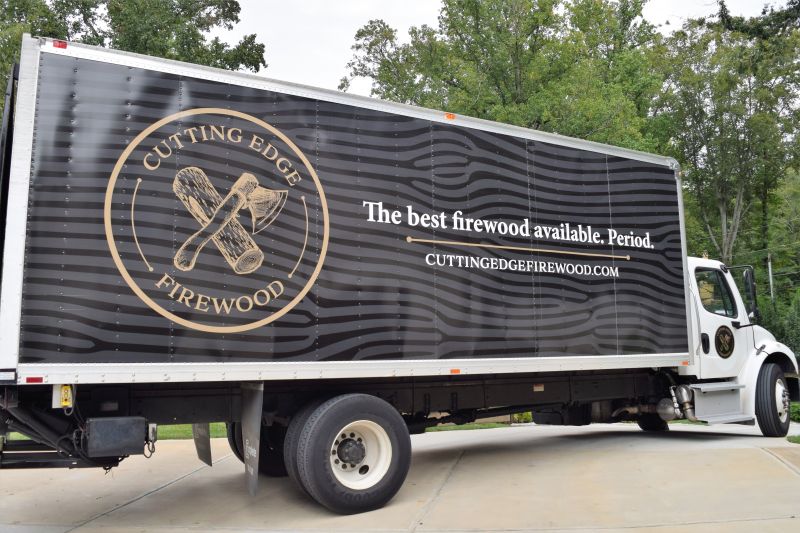 Fire Starting Service
Starting a fire correctly can be a challenge. Allow the firewood experts to do the hard work for you of getting that flame going. With each firewood delivery, our expert Delivery Artisans are more than happy to walk you through how to build a fire that will last. Are you not going to be home during the delivery? Do you want to come home to the wonderful aroma of freshly delivered kiln dried firewood already perfectly stacked? Would you like the logs to be in the fireplace or fire pit so all you have to do is light a single match? These are all complementary options available with a kiln dried firewood delivery.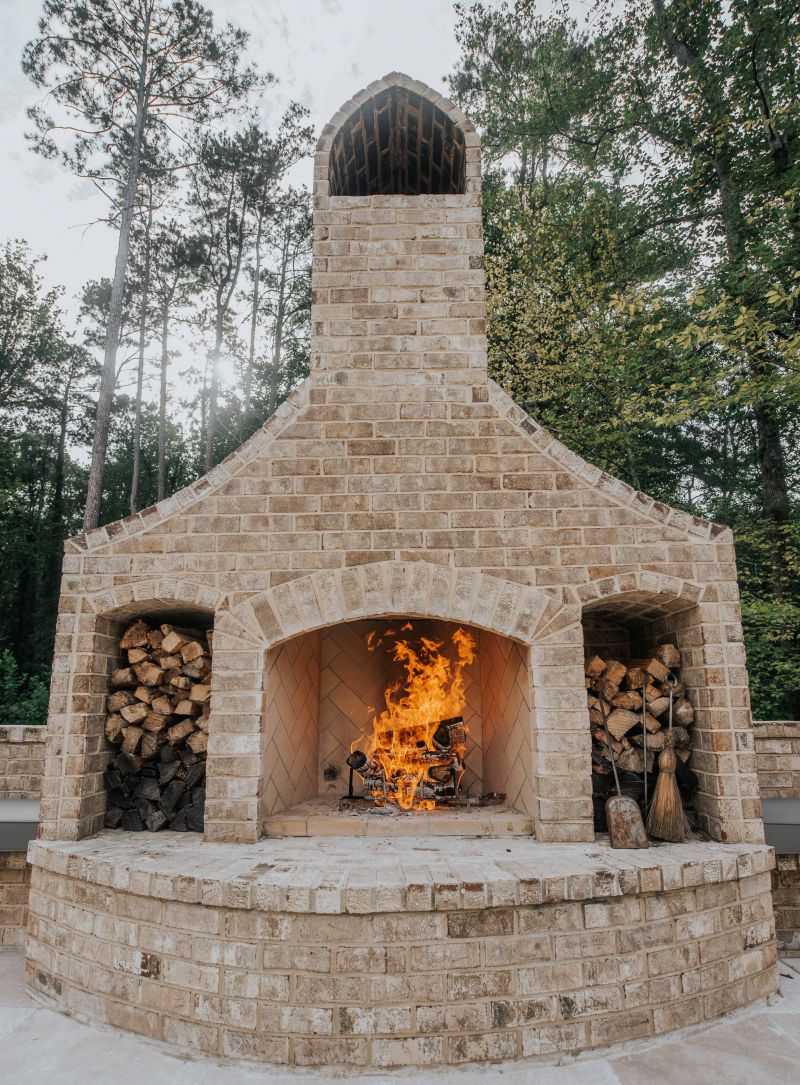 Cutting Edge Fire Butler Service for Weddings & Events
Give your next wedding or event the Cutting Edge difference with a Fire Butler. This luxury fireside service includes:
Delivery, set up, management and clean up of fire pit(s) and/or fireplace(s) and kiln dried firewood
Fire Pit(s)
Firewood tools including steel fire pit cover, designer fire iron and metal shovel
A knowledgeable and trained Fire Butler dressed for the wedding or event occasion
An order of standard or 24" Hickory complemented with Uncut Rounds
A bundle of Heart Pine
A box of Kindling
Ask about our s'mores by the fire option to bring the wedding or event to the next level!
Speak with a customer relations specialist today about your specific needs for your social event, party or wedding. Each event is unique, so we are more than happy to customize this service for you.
Cheers!