Shop Oak Cooking Wood
Oak is an excellent heat source that provides a subtle, wood fire taste that is loved by restaurants around the world. If you're looking for a great experience that will last throughout your entire cook, look no further.
Who is cooking with Cutting Edge Firewood?
The most demanding chefs and grill masters choose Cutting Edge Firewood to fuel their grills, smokers, and wood-fired ovens. Cutting Edge offers unmatched quality and unparalleled convenience. Great food comes from great ingredients, and the wood you cook with is no exception.
Properties and Characteristics of Oak Wood
Cooking with oak wood is the pitmaster's dream. White oak and post oak are unique to central Texas, and it is the definition of the classic American barbecue. Also used for whisky barrels, the meat retains a hint of vanilla reminiscent of a fine Kentucky bourbon.
Here is what you can expect when using oak wood for cooking:
Quality – Every post and white oak batch has been cut and cleaned to ensure a consistent
cook, free of mold, and pests.
Aroma – Oak is one of the most popular woods for cooking due to the mild vanilla scent
left behind.
Flavor – With oakwood, the flavor is always subtle and never overpowering. Let the meat
do the talking.
Appearance – Strong in appearance, oak offers a beautiful light color for enabling you to
display your wood at home.
Flame – Oak is a medium-burn wood akin to hickory. With limited smoke and pleasant
crackling, make your guests feel at home.
Versatility – Oak has so much versatility regarding the meats you can cook and enjoy. It's
an excellent all-around wood for cooking.
Simplicity – Oak is perhaps the simplest wood to learn to cook with. A time-honored
favorite, oak requires minimal experience to get started.
Choosing Cutting Edge Firewood's
Oak Wood for Cooking
Every box of oak wood from Cutting Edge burns bright and clean. Get the most from the flame with the highest quality splits, chunks, and logs. Free from impurities and cured to the highest standards, choose the wood that's right for you.
Oak Wood Splits
Eight-inch splits designed for vertical and offsets smokers.
Oak Wood Chunks
Every chunk measures from one to four inches in size. Pair with practically any grill, including all kamado-style grills.
Oak Cooking Logs
All our standard-sized logs are 16 inches long. Position them in an open fire pit or full-sized smoker to get those subtle smoky flavors.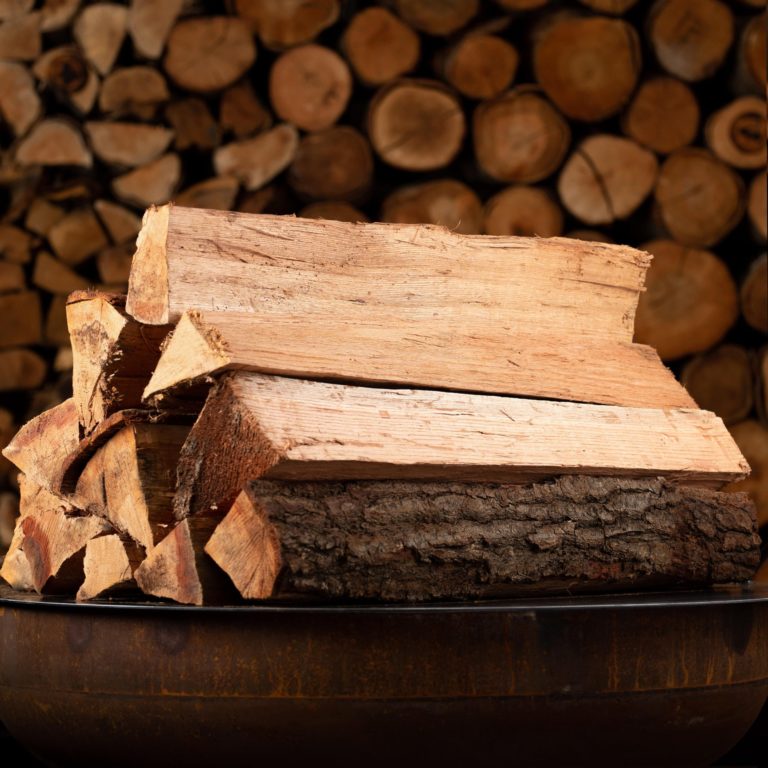 Specialty Size Wood
Got some extra-large game or a mega-fire pit? Let's cut some ultra-dry firewood to last through the night or accommodate a large-scale barbeque operation.
Benefits of Choosing Oak Wood
Ready to use the king of cooking wood for a BBQ sensation like no other? Oak wood for cooking is the premium choice if you want those heavy, smoky flavors. Oak cooking wood works best for foods where you don't want to risk overpowering the taste and texture of the meat.
Grab some beef, lamb, brisket, or ribs for the best results. Cooking oak wood is a heavy wood, but it will leave only a delicate flavor, whether you choose chunks, logs, or splits.
Cooking oak sits in the middle of the spectrum, thus making it perfect for practically any meat. Where it truly excels is smoking. If you're looking to treat your friends and family to authentic Texas BBQ, oak wood for cooking is the ultimate choice.
Oak Cooking Wood Delivery Options
Select from three ways to receive your oak wood for cooking. You've got options of racks, boxes, or a regular subscription for the master griller:
Racks
Order a rack of wood from us, and each order of oak will provide for two dozen fires. Stacked in a stylish, robust rack, keep your fuel organized and elevated.
Get a pack of oak wood for cooking shipped directly to your home or business. Good for two to four cooks, each box comes with fire starters, kindling, and matches.
If you're looking to experiment with your next barbeque, try the Cutting Edge variety packs. Get the most popular grilling and smoking flavors and be the pitmaster you were born to be.
Oak Wood for Smoking
At Cutting Edge Firewood, we believe the wood used provides a hint as to the chef's philosophy. Oak wood is mighty yet provides a lighter, sweeter smokey taste.
Follow these tips for your next batch of smoked meats:
Choose Kiln Dried – Kiln dried oak guarantees there are no impurities. Avoid infusing unwanted flavors into your next meal or creating excess smoke.
Keep it Dry – Never soak your wood before cooking. Soaked oak changes the flame's temperature and creates steam. Choose Cutting Edge's ultra-dry oak for an even burn.
Avoid Excess Smoke – Never generate more smoke than needed, or you risk irritating your eyes and lungs. Use only dry oak hardwood in your fires, and make sure your fire
contains nothing but wood.
Slow and Low to Be Sure – Want to smoke and cook or just smoke? Whatever you do, keep it slow and low to maximize those juicy flavors within your tender meat.
Get Creative – Let oak be the foundation of your next flavor pairing. Try mixing and matching other wood splits and chunks from Cutting Edge to create something incredible.
Popular Oak Wood Pairings
Oak wood for cooking leaves no distinct aftertastes, yet comes bursting with flavor. Red meats, big game, pork, and fish work well with oak.
Oak is the crowd's favorite, and there's almost nothing it won't work alongside. Throw some prosciutto, salami, or ham on for a few seconds to enhance the taste of that big elk burger.
Find Oak Wood for Cooking at Cutting Edge Firewood
Any experienced pitmaster will tell you that you will make or break your meal before the meat even reaches the grill or smoker. If your chicken and beef aren't getting anyone excited, you need premium cooking oak wood.
Find the best-cured oak free from bugs, mold, and other impurities. Let nothing stand between you and your next backyard BBQ with oak splits, chunks, and logs from Cutting Edge Firewood.