Thanks for printing! Don't forget to come back to Cutting Edge Firewood for fresh articles!
The most demanding chefs and grill masters choose Cutting Edge Firewood to fuel their wood fired ovens and grills. Our cooking firewood is pre-split, creating hotter and longer burns. Most cooking firewood requires splitting, which requires labor and the need for additional drying to ensure optimal burn temperatures. Cutting Edge offers the best quality and convenience.
OUR COOKING PRODUCTS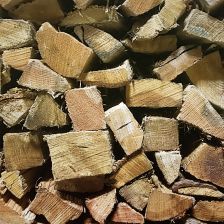 PIZZA CUT
Designed specifically for wood fired ovens, Kiln-Dried Oak gives you the hottest and longest burns. We partnered with pizzaioli and...