Smoking barbecue for 12 hours at a time presents an interesting challenge: how do I keep my smoker at the same temperature for so long? Using quality cooking wood and charcoal can give you a nice and steady burn, but what if it burns steadily at a temperature that's too high or too low? What if you cook at the perfect temperature, but your meat cooks quickly and you don't realize it?
The solution to these issues, of course, is the Flame Boss 500. This incredible piece of technology monitors the temperature inside your kamado/ceramic style grill and then actually maintains it! The Flame Boss connects to a small fan that can provide the perfect amount of oxygen to your smoker for hours at a time. Not only that, but this device is capable of monitoring the temperatures of 3 different meats inside your smoker!
Where does the Flame Boss 500 fit?
The FlameBoss 500 fits most Ceramic/Kamado style grills and smokers. These include
Primo Grills – All Sizes

Kamado Joe – All Sizes

Big Green Egg – All sizes

Saffire Grill & Smoker

Grill Dome – All Sizes

Vision Grills Classic

Broil King Keg – 2000 & 4000

Char-Griller AKORN Kamado
The device itself has a magnetic backing that can attach to your kamado grill's cart if it is made of metal. The fan attaches to the lower draft door and provides oxygen whenever the temperature gets too low.
Benefits of the Flame Boss 500
We love the Flame Boss 500 for a lot of reasons. In fact, our staff team members here at Cutting Edge Firewood that cook with wood use this exact device!
Easy To Use: Pellet grills have become popular because you can "set it and forget it." The Flame Boss 500 makes the same thing possible with ceramic style grills. We prefer the ceramic grills because they allow for hotter temperatures, more flexibility, and actual cooking wood (instead of cheap, factory made pellets). The Flame Boss 500 can give beginners confidence that they can have successful cooks, and makes even the greatest expert's job easier.
Connectivity: The Flame Boss 500 has a large LED screen that tells you the temperature of the pit and meat your cooking. Because this device has WiFi connectivity, however, you can also monitor your cook from your smartphone, Alexa device, Google Home, or web browser. You can even set up alerts for when your pit or meat temperature reaches certain levels!
Better Food: One of the most important keys to cooking great barbecue is to cook at a steady and consistent temperature. Wild swings in temperature can leave some parts overcooked and others undercooked. It can leave food tough or chewy. The Flame Boss allows you to keep a steady temperature for hours at a time, which means your food will be juicier and perfectly tender.
Up to 3 Temperature Probes: The Flame Boss 500 can support up to 3 different meat temperature probes. The box itself comes with one probe, but additional probes can be added. This allows you to monitor 3 different meats at the same time. When you cook on a large grill like the Primo XL400, this is a great advantage!
Included in the Kit
This Flame Boss 500 kit includes everything you need to get started:
WiFi controller

Blower fan and grill adapters

(1) high temperature meat probe

(1) high temperature pit probe

(2) probe cord organizers

power supply
Order today! We offer complimentary shipping nationwide on the Flame Boss 500. And of course, don't forget to order some of our premium cooking wood chunks to get the best flavor possible from your cooks!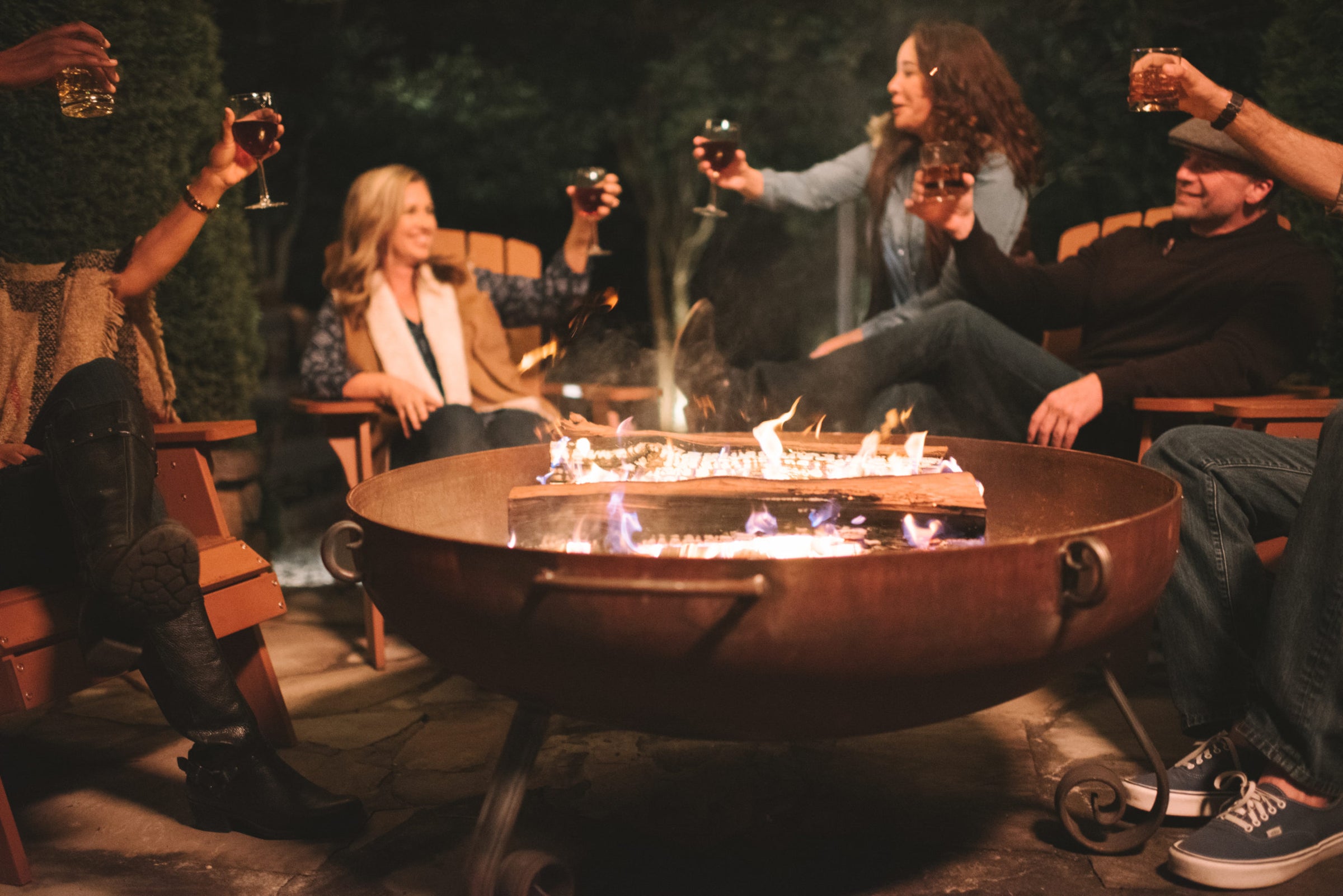 Why Choose Us?
When you purchase high-end wood from Cutting Edge Firewood, you can breathe easier knowing you are burning the cleanest firewood available in the Atlanta area. There's no need to worry about the dangerous emissions you might experience with inferior firewood.
Explore Now