Thanks for printing! Don't forget to come back to Cutting Edge Firewood for fresh articles!
PASSIONATE ABOUT

GREAT FIRES
At Cutting Edge, we love a great fire. Wood burning fires are not only our passion, but also essential when it comes to gathering with friends, fighting off the winter chill and cooking the perfect pizza. Our unmatched kiln dried firewood, unparalleled delivery service, and local firewood showroom provide you with an unequaled fire experience.
Visit The Showroom
See the best firewood available in person. Our local firewood showroom is available to provide customers with our unmatched kiln dried firewood for immediate take home use. Smaller quantities of firewood are available for pick up so no truck is needed to visit! Each showroom firewood box includes a fire starter, kindling, and our kiln dried firewood. The local firewood showroom houses exclusive handcrafted firewood accessories such as steel drum fire pits that include a fire pit snuffer, and artisan firewood accessories that are take home ready.
In need of a quick holiday hostess gift for the outdoor entertainment lover? Look no further than our showroom for fireside baskets that include aromatic Heart Pine fire starters with a special seasonal touch. Cooking for an outdoor crowd? The Hickory and Oak firewood chunks are the perfect addition to a seasonal cookout along with our Excelsior Fire Starter.
Interested in placing a firewood delivery order but want to learn more about our delivery options and firewood product offerings? Our artisanal firewood delivery showcase section is the perfect place to speak with a Cutting Edge Firewood customer relations specialist, view our firewood delivery product options and set up an artisanal delivery appointment. Experience firsthand and immerse yourself in the unmatched kiln dried firewood experience by visiting your local Cutting Edge Firewood showroom.
Schedule A Showroom Visit
6900 Peachtree Industrial Blvd. Suite E
Norcross, GA 30071
Please call us at 678-878-2434 prior to your visit to schedule a tour.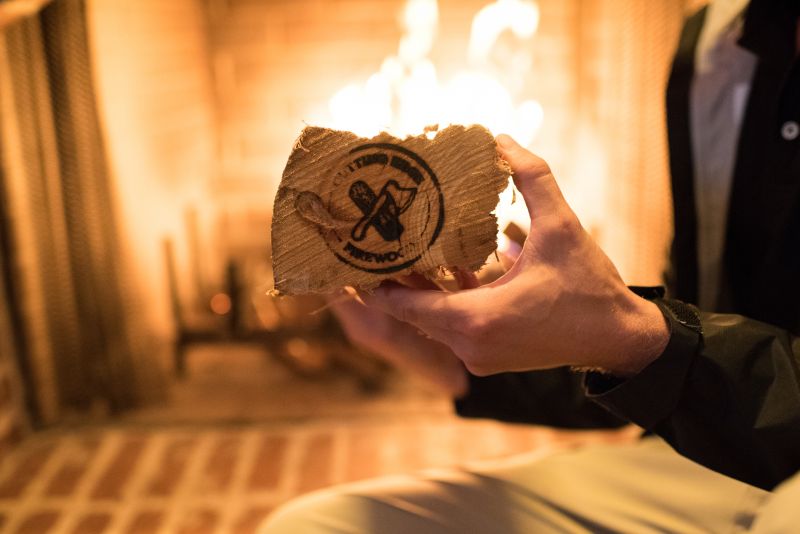 UNMATCHED
Ultra premium kiln-dried firewood. Lights easily, burns brighter and longer, with less smoke.
UNPARALLELED
Our delivery artisans deliver perfectly stacked firewood to the location of your choice.
UNEQUALED
With our products and expertise, you'll have the best fire experience. Period.
TESTIMONIALS
The wood is great!

- Betsy Brown of St. Ives Country Club in Johns Creek, GA

After owning a pizza oven for over 7 years Cutting Edge Pizza Cut Firewood by far, is the best I have ever used. It keeps the fire hotter and burns longer that all the others to create magical pizzas!

- Mark Silberman of Chastain Park

Linked To On The Good Men Project


- The Good Men Project

The wood is awesome! We burned the hickory tonight, and it is excellent! We also got a new grate, thanks for the recommendation, another hit!

- Darryl Coleman of Sugarloaf Country Club in Duluth, GA

Wanted to let you know the firewood was a success, had a fire going all evening and guys made s'mores.

- Steve Huyghe of Buckhead in Atlanta, GA

Started within 20 seconds. Incredible! Thanks. I'm totally shocked by the difference. You should put words like extraordinary and for those with discriminating tastes.

- Thomas Roepke of Atlanta, GA

Our family loves Cutting Edge! Every cold day all winter our family lights a fire for warmth and coziness. This is so easily done with the kiln dried firewood. We really can't brag about our skills lighting a fire because the wood lights so easily. We so highly recommend it that we say it'll light if you just look at it the right way. We seriously love this stuff and the atmosphere it helps our home provide.

- Nathan and Katie H

This is the driest and cleanest wood we have ever purchased. We have been enjoying a fire every night since we got it. The wood was delivered on time and it was neatly stacked in the area we requested. The wood quality and excellent customer service is why we only plan to order from Cutting Edge Firewood.

- Brian and Kayla Kase of Acworth, GA

Firewood is burning great. Thanks!

- Brandon Gifford of Brookhaven in Atlanta, GA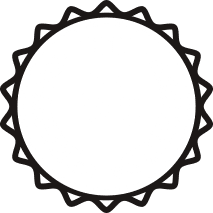 We proudly serve the greater atlanta area
Greater Atlanta
Acworth
Alpharetta
Atlanta
Austell
Berkeley Lake
Big Creek
Brookhaven
Buckhead
Buford
Canton
Chastain Park
Clarkdale
College Park
Cumming
Dacula
Decatur
Druid Hills
Duluth
Dunwoody
East Cobb
Emerson
Fairburn
Fair Oaks
Fayetteville
Flowery Branch
Gainesville
Grayson
Holly Springs
Johns Creek
Jonesboro
Kennesaw
Lawrenceville
Lithia Springs
Lithonia
Loganville
Mableton
Marietta
Milton
Morning Side
Morrow
Mountain Park
Norcross
Oakwood
Palmetto
Peachtree City
Peachtree Corners
Powder Springs
Riverdale
Roswell
Sandy Plains
Sandy Springs
Smoke Rise
Smyrna
Snellville
Sugar Hill
Tucker
Tyrone
Union City
Woodstock
And Most of the Metro Atlanta Area
Providing Luxury Firewood Throughout Atlanta
Experience and Expertise at Cutting Edge Firewood
Since 2013, Cutting Edge Firewood has been providing the Atlanta area with luxury firewood selections like no one else. We are the only firewood company to pair unparalleled products with distinctive service, giving you a warm and aromatic fire you'll never forget. After all, the best firewood matched with the best service leads to amazing fires. Whether you visit our showroom to see our exceptional firewood in-person or you schedule a home delivery, you'll find an experience characterized by ease throughout the entire process.
Unmatched Burning Experience
When we say "luxury firewood," it means the wood products you purchase at Cutting Edge Firewood are second-to-none. Our kiln dried wood is conditioned for 48 hours. This goes well beyond the requirements for USDA-certified kiln dried wood. The care we give ahead of time allows you to enjoy firewood that burns brighter, longer and hotter than the average wood you might purchase from a roadside stand. It's also safer for your family's health because there's less smoke and fewer emissions.
Our drying process also ensures that your wood is delivered free of bugs, fungus and mildew. When you light a match, our firewood ignites with no need for any kind of accelerant. Our unmatched products ensure you have an incredible burning experience.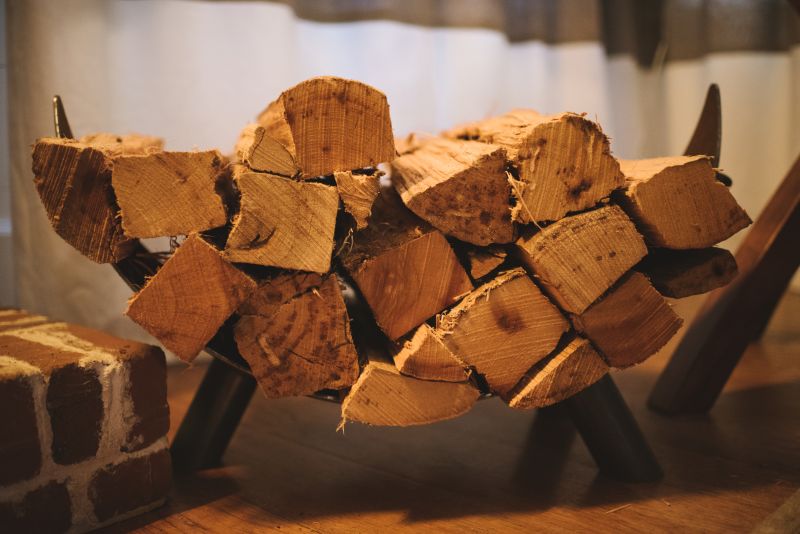 Firewood to Atlanta Area Home Delivery
Picking up firewood can be a backbreaking and messy process. But when you purchase wood from Cutting Edge Firewood, your order is delivered free of charge by a delivery artisan to Atlanta surrounding areas. All we need to know is your preference on where you would like your wood placed and then we'll take care of the rest. You don't even have to be at your house at the time of delivery. You'll simply arrive home to perfectly stacked firewood where you want it — either inside your home or outside.
Our deliveries are more like a concierge service for fire burning. Some of our customers are new to luxury firewood, which means they may need a little guidance to discover the best way to start a roaring fire. When our Delivery Artisan comes to your home, let them know that you would like them to light the first fire for you. Not only will they happily get the flames going, but they will also share their expertise so you can better acquaint yourself with the entire burning process. Next time, you'll be fully prepared to start a fire that's meant to impress.
Schedule Your Home Delivery of Firewood Today
Some of the best evenings are those spent around an open fire. But there's no need to scan the roadsides of Atlanta looking for subpar wood for sale. And there's no need to get dust, debris and insects inside your vehicle as you transport logs to your home. At Cutting Edge Firewood, we not only take care of the hassle of getting your firewood neatly stacked to your specifications, but we also provide a premium product you won't find elsewhere. The green, rotten, dirty options you usually see don't even compare to our luxury firewood.
So, whether you're a fire enthusiast or you'd like to learn more, contact us today to schedule your home delivery. We're here to help you fuel the night!
Contact Us To Schedule A Delivery